Gaziantep Dukkha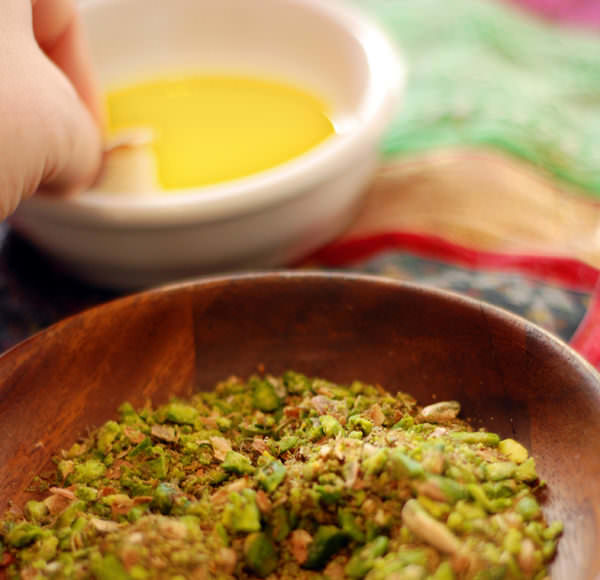 The Turkish city of Gaziantep is renowned for its inimitable pistachios, which are understandably used widely in their regional cooking.Dukkha is a dipping dish enjoyed widely throughout the Middle East. A versatile serving to be enjoyed as morning breakfast or a late-night snack or anytime between. You can also mix it with olive oil and serve on a salad.
Ingredients
3 Tbsp Zaatar
¼ cup pistachios (from Gaziantep if possible)
1 pinch Isot pepper
Olive oil
Bread sliced into small cubes
Method
1

With a mortar and pestle, grind the zaatar. Add the pistachios and crush to a coarse powder. Add the Isot pepper and mix well.

2

Transfer the blend to a small plate. Serve with a saucer of olive oil and a plate of bread.

3

Dip a piece of bread in the oil and then dip once more in the zaatar and pistachio blend.