Gaziantep Kofte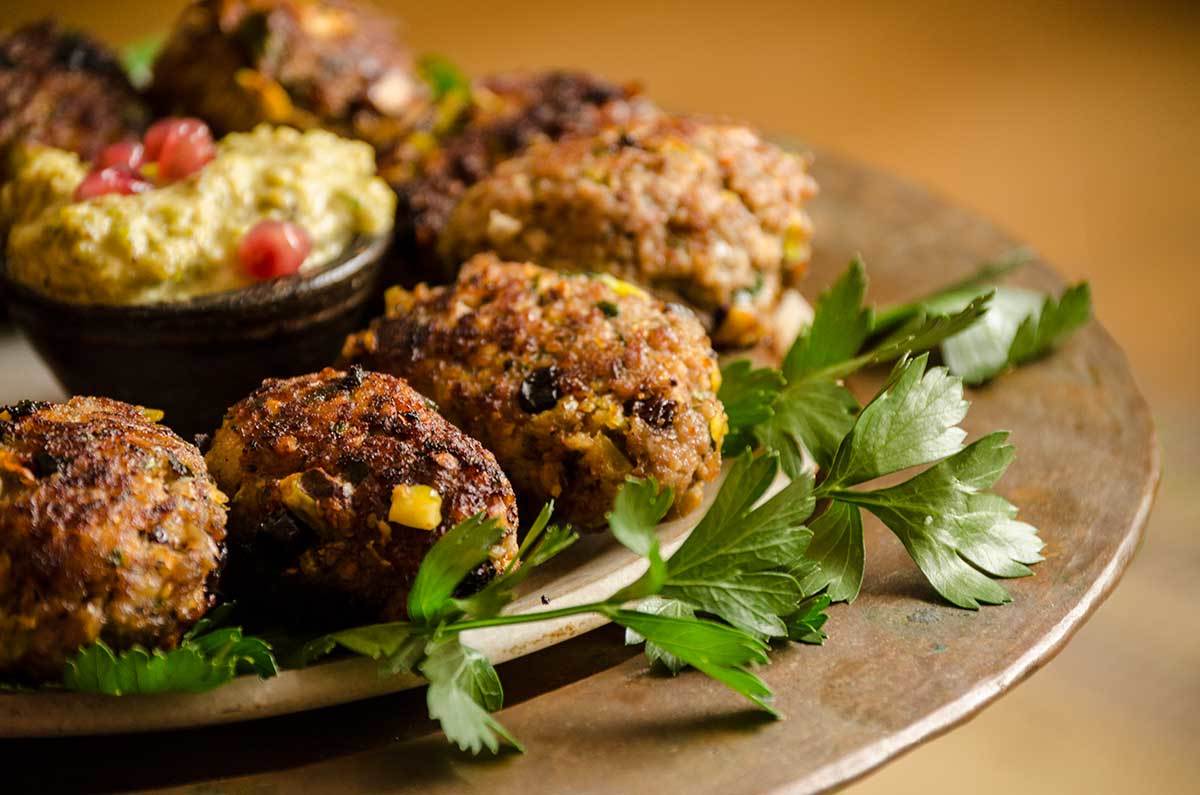 In Turkey, koftes are very popular for picnics and can be eaten cold with a dip or ketchup. In Gaziantep, grilled meats are often served placed on fragrant, local arugula leaves.
Ingredients
1 slice stale bread
1 lb lamb and/or veal, chopped
1 small onion, grated
2 garlic cloves, grated
¼ cup currants
½ cup pistachios, chopped
2 tsp Kofte spices, ground
2 tbsp mint, chopped
1 tbsp dill, chopped
1 tbsp parsley, chopped
salt to taste
Pistachio Taratur Sauce
1 cup pistachios
2 garlic cloves
¼ cup crust-free stale bread
salt to taste
1 pinch of cumin, ground
Juice of one lemon
¼ cup tahini
Garnish
Method
1

Soak the bread in water; squeeze out water and crumble bread into a large bowl.

2

Add remaining kofte ingredients and mix well.

3


Using your hands, make flattened, oval balls (makes 15-16 meatballs).

4


Cook on a grill or in an oiled pan for a few minutes on either side.

5


Meanwhile, prepare the sauce. Place pistachiosm garlic, bread, salt and cumin in a food processor. Reduce to a purée. While the machine is processing, add lemon juice, tahini and just enough water to make a thick sauce.

6


Place arugula on a large plate with the koftes and pistachio taratur sauce on top.