Georgian green bean salad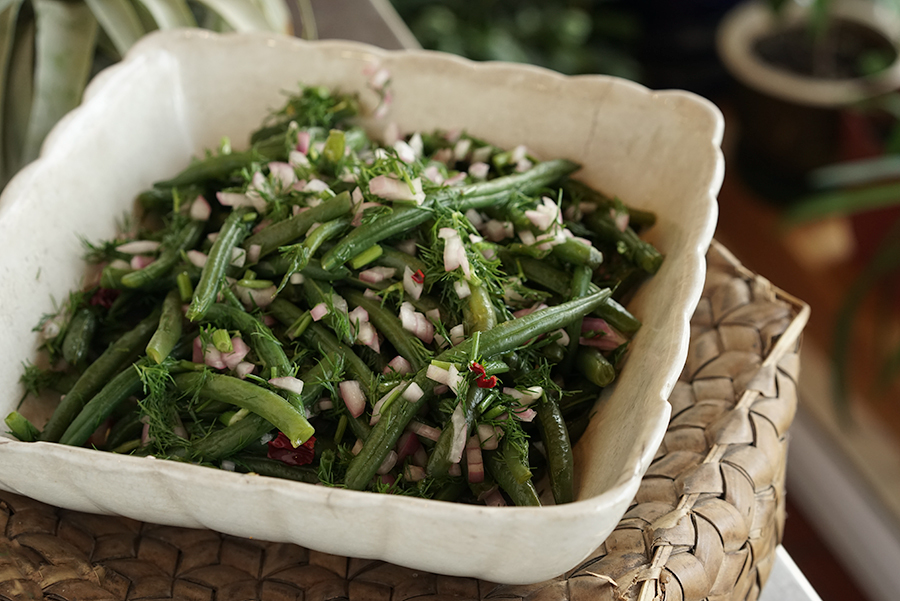 It takes but a few minutes to prepare this boldly fresh salad. 
Ingredients
1 lb green beans 
1 medium red onion 
¾ cup dill, chopped 
½ cup white vinegar 
Salt, to taste 
Fresh or dry Cayenne pepper, to taste  
Method
1

Cook the beans in salted, boiling water until tender. Drain without rinsing in cold water. Place on a platter to cool and dry.

2

Chop the onion finely and place in a bowl with the chopped dill, vinegar, salt and finely chopped cayenne. Mix well.

3

Incorporate the cool, dry beans and let rest for at least 30 minutes. Mix occasionally to season evenly.