Old-Fashioned Leg of Lamb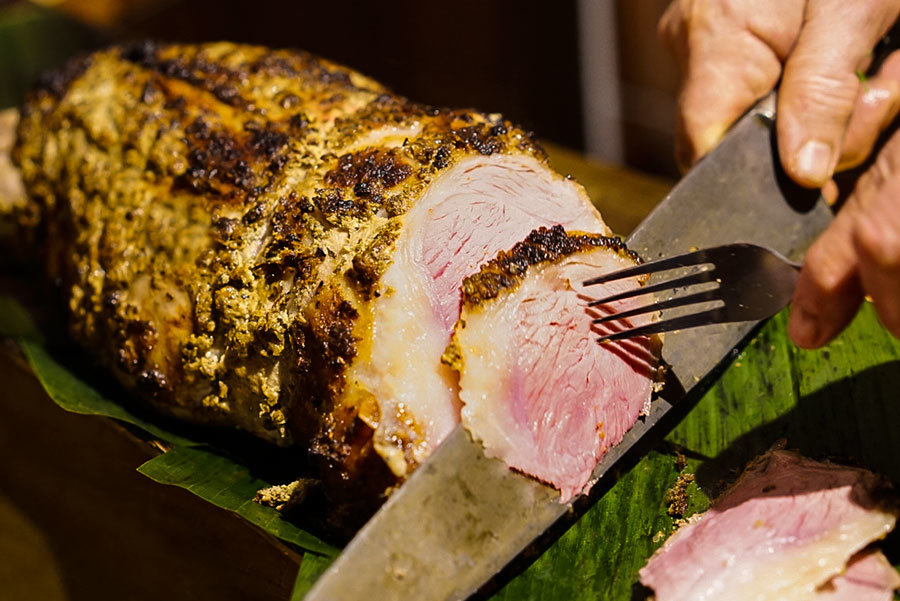 For a truly full-flavored lamb, we recommend marinating it for at least 12 hours, ideally 24.
Ingredients
1 whole leg of lamb, between 3-4 lbs
5 anchovy filets, chopped
4 Tbsp lemon juice
1 Tbsp lemon zest
2 tsp sage
1 Tbsp black pepper, cracked
¼ cup capers
1 small onion
2 Tbsp vermouth or white wine
2 Tbsp Dijon mustard (opt.)
4 Tbsp coconut oil or olive oil
Method
1

Place all ingredients, except lamb, in a blender and reduce to a chunky purée. Make twenty small incisions around the leg of lamb with a small, sharp knife. Cover in the marinade, getting inside the incisions and on every side. Cover and marinate in the fridge for 12-24 hours before moving to the next step.

2

Remove lamb from the fridge 1 hour before cooking. Preheat oven to 325°F.

3

Place lamb on a roasting pan and cook for 1½ hours. The meat should still be slightly pink.

4

Let rest for 20 minutes before cutting.