Gorria Pepper Roasted-Potatoes with Fennel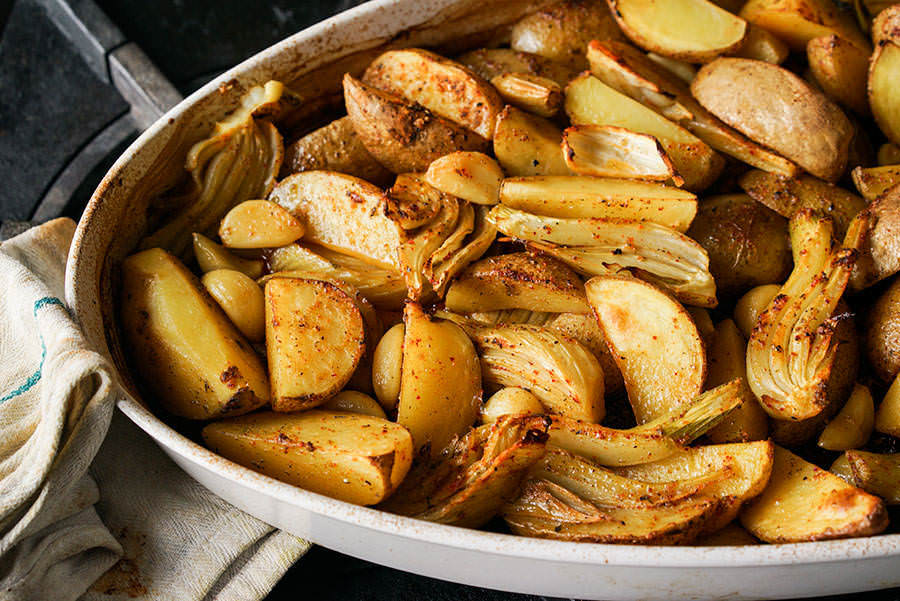 A simple vegetable dish livened up with spices and gorria pepper. Serve with fish or with roasted pork or veal.

Method
1

Preheat the oven to 450°F.

2

Wash the fennel. Save a few green leaves to garnish.

3

Cut the fennel in six pieces. Chop the potatoes into quarters.

4

In a large bowl, place all of the ingredients except for the chicken broth/water. Mix well.

5

In a roasting pan, transfer the mixed ingredients and pour in the broth or the water.

6

Roast until the vegetables are soft and golden.

7

Garnish with fennel leaves. Serve.