Grandma's pork shoulder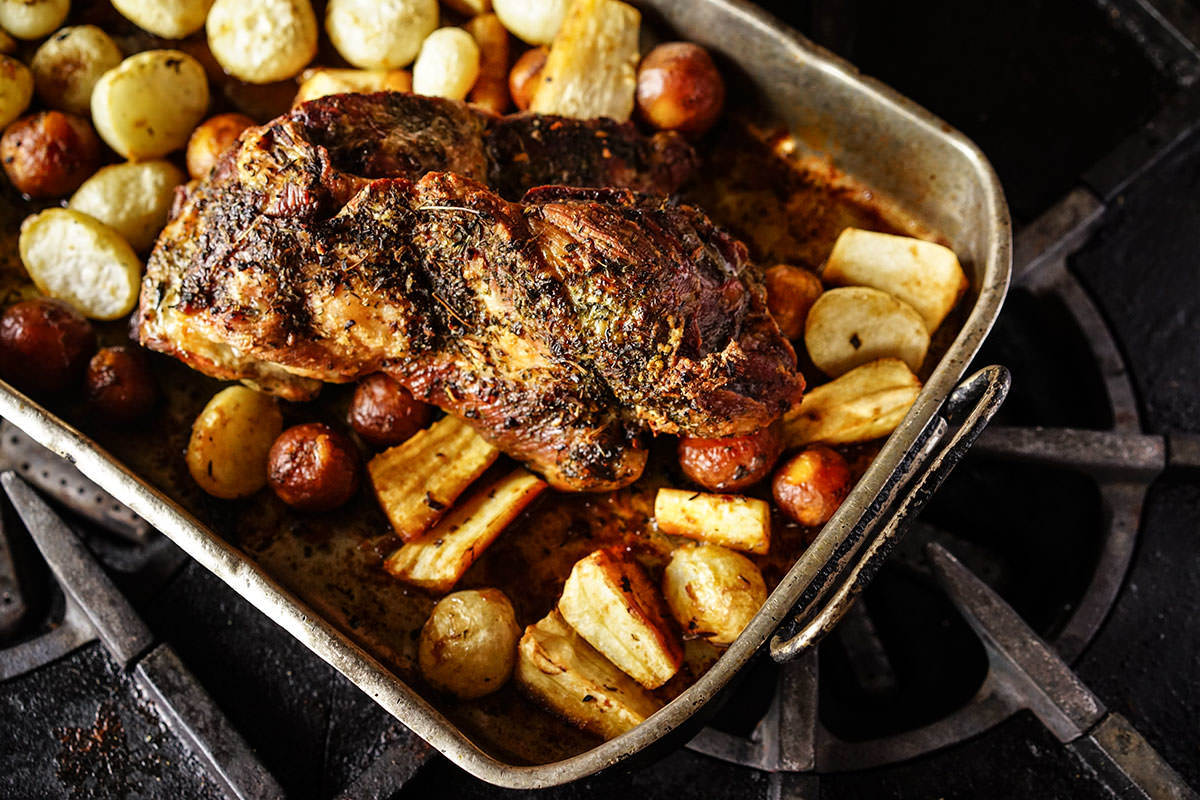 This is an old fashioned recipe in which the main ingredient is a cut of fresh pork (as opposed to salted pork, which was eaten all year round) which has recently regained some of its old popularity because of the pulled pork phenomenon. Our grandmothers knew that this particular cut was always very tender and tasty especially when well seasoned and cooked on low heat.
Ingredients
4½ lb (2 kg) pork shoulder roast
1 Tbsp salt
3 tbs Quebec herb blend
4 Tbsp olive oil or melted butter
Fresh ground pepper
4½ lb (2 kg) root vegetables of your choice *
*Small onions, yellow beets, carrots, parsnips, celery roots, turnips…
Method
1

Pre-heat oven to 425°F.

2

Put the meat in a large roasting pan, salt and sprinkle the herbs all over the meat. Pepper generously and pour oil over the roast.

3

Place in the oven for 30 minutes. Lower the the temperature to 325°F.

4

Meanwhile, wash, clean and cut the vegetables.

5

Add the vegetables to the roasting pan, turning them around in the jus.

6

Cook 1½ hours more. Remove from the oven and let rest 15-20 minutes before serving.