Greek Island Tapenade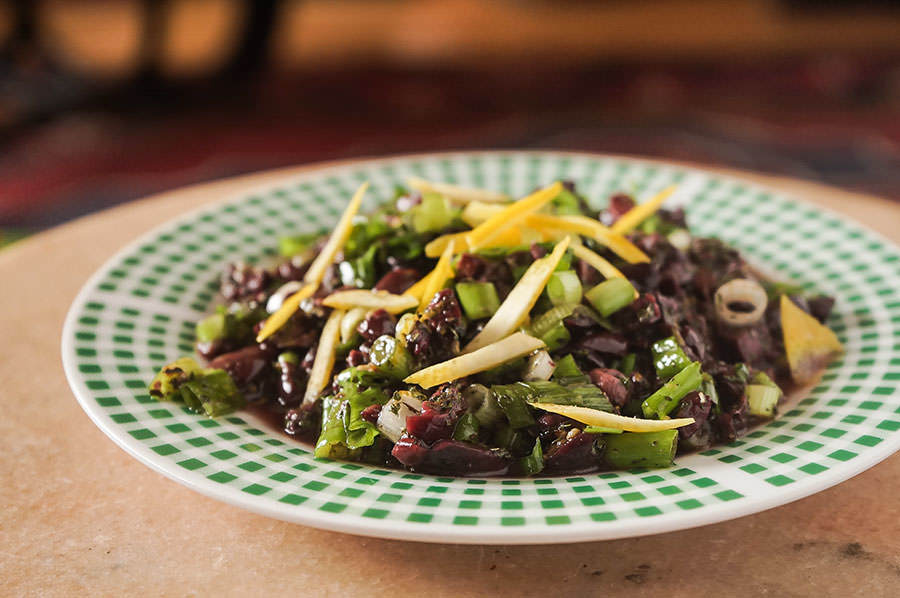 This tapenade is a great side for grilled meat, fish, or vegetables. You can also just serve it with hot grilled bread. For the best results, use Greek olives and Greek thyme honey for this recipe.
We recommend pitting the olives yourself, since it's so easy to do and so much better than pre-pitted olives. Just put some olives on a cutting board and mash them with the palm of your hand to remove the pits.
Ingredients
½ cup black olives
2 cloves garlic, chopped fine
1 Tbsp Tzatziki spices, ground
2 scallions, chopped
1 Tbsp honey (or more, to taste)
1 tsp black pepper, ground
1 tsp lemon zest
2 Tbsp lemon juice
1 tsp brandy or ouzo (opt.)
4 Tbsp olive oil
Lemon zest juliennes for garnish
Method
1

Pit olives and chop into medium-sized pieces.

2

Place all ingredients in a bowl and mix. Let stand 12 minutes before serving.