Greek Salad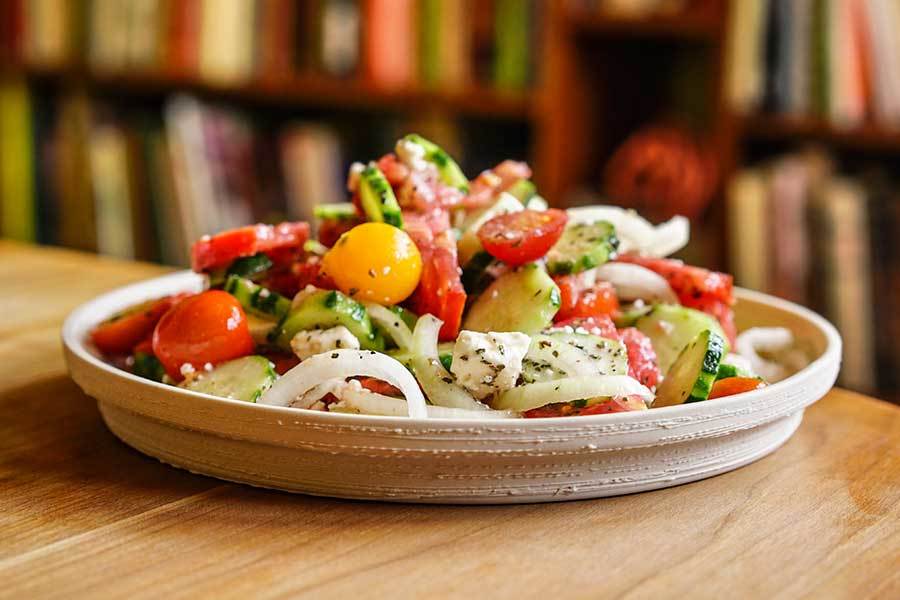 This salad is always welcome for our staff lunch- it's truly outstanding when local tomatoes appear in the stalls at the market.
Ingreedients
3 medium tomatoes, quartered
1 large cucumber, sliced
1 pepper, slivered (opt.)
1/2 onion, sliced fine
1 cup feta cheese, crumbled
1/2 cup black olives
2 tbsp. capers (opt.)
1 recipe Greek vinaigrette
Method
1

Arrange all the ingredients on a large plate.

2

Pour the vinaigrette on top and serve.