Greek Style Oven Rice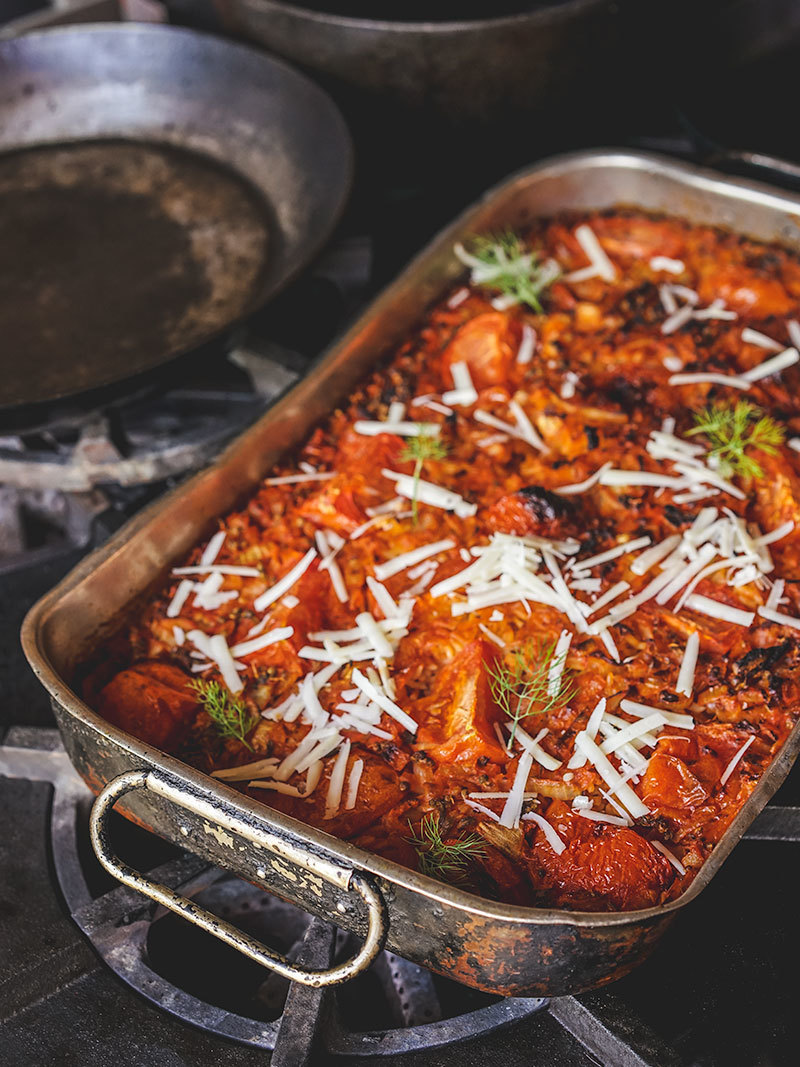 This simple, vegetarian, family-style rice dish is loved by all – even little ones. The amount of olive oil called for might be surprising, however it is completely absorbed and in turn, makes the rice silky-smooth.
Ingredients
3 medium onions, chopped
¾ cup olive oil
2 Tbsp Greek oregano
1 Tbsp Greek smoked chiles
Salt to taste
3 garlic cloves, chopped
¼ cup tomato paste
2 cups steamed OR arborio rice
4 medium tomatoes
1 cup feta or kefalograviera, grated
Dill to garnish
Method
1

Heat the oven to 350 °F.

2

Place an oven-proof pan in the oven on medium heat.

3

Pour oil and add onions to the pan. Cook for 5 to 7 minutes, stirring occasionally until translucent and lightly golden.

4

Incorporate oregano, smoked chiles, salt, garlic and tomato paste. Mix well until the oil becomes red. Add rice and mix well for another minute to stain the rice, then pour 4 cups of water into the pan.

5

Cut tomatoes in four and place on the rice.

6

Bring to a boil then put in the oven without a cover. Cook for 30 minutes.

7

Turn off the oven, leave the door slightly open, allowing the dish to rest for another 20 minutes.

8

Garnish with dill or any other herb you prefer. Serve accompanied with feta or kefalograviera.