Greek vinaigrette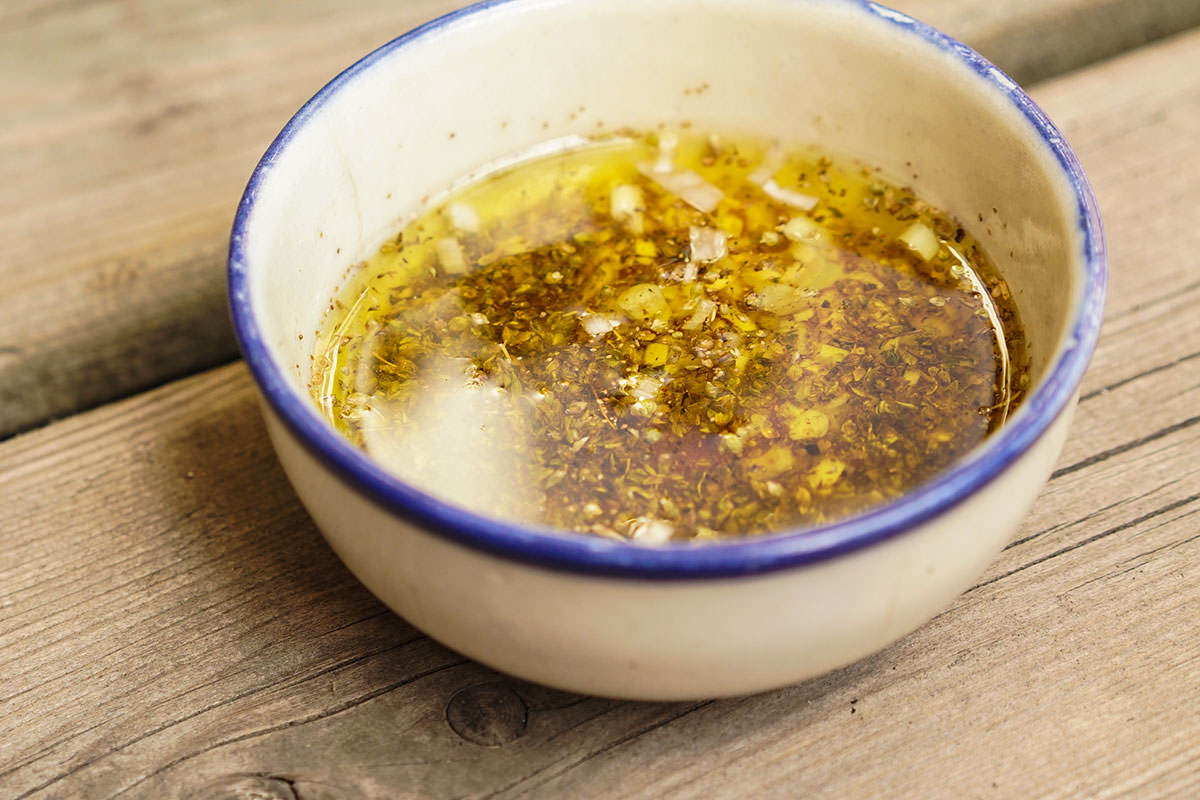 Don't confine yourself only to Greek salads when using this dressing! It's delicious on a simple cucumber salad or on grilled sweet peppers.
Ingredients
4 Tbsp vinegar of white wine
1 garlic clove, finely diced
Salt and pepper, to taste
½ cup ml olive oil
Method
1

Place all the ingredients except the oil, in a jar. Close the jar and shake well.

2

Add the olive oil and mix.