Green Chile Sauce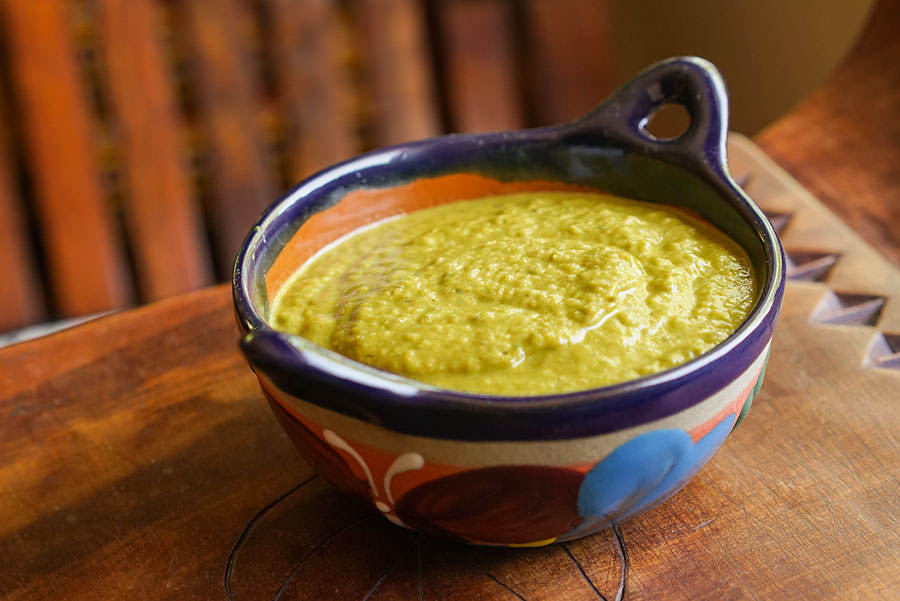 A mild but satisfying New Mexican classic that's incomparably versatile. Use as a dip for chips or crudités, a sauce for tacos or burritos, or even as a base for more elaborate dishes like enchiladas or stews. It's especially nice with some cheese.
Unlike tomatillo-based Salsa Verde, whose citrus-sour edge and fresh cilantro burst make it the central flavor in many dishes, this simple green chile sauce works best in the background, as a support for more pronounced flavors. Keeps for several days in the fridge.

Method
1

After roasting and peeling poblanos, remove stems and seeds: you may need to rinse the peppers under running water to ensure no seeds remain. Chop and set aside.

2

Heat a pan on medium and add oil. Add onions, sauté until translucent, 3-4 minutes. Add garlic, then sauté for 1 more minute.

3

Add remaining ingredients to pan, stir well, and transfer to a blender or food processor.

4

Blend to a smooth purée. Add water if necessary.