Green ketchup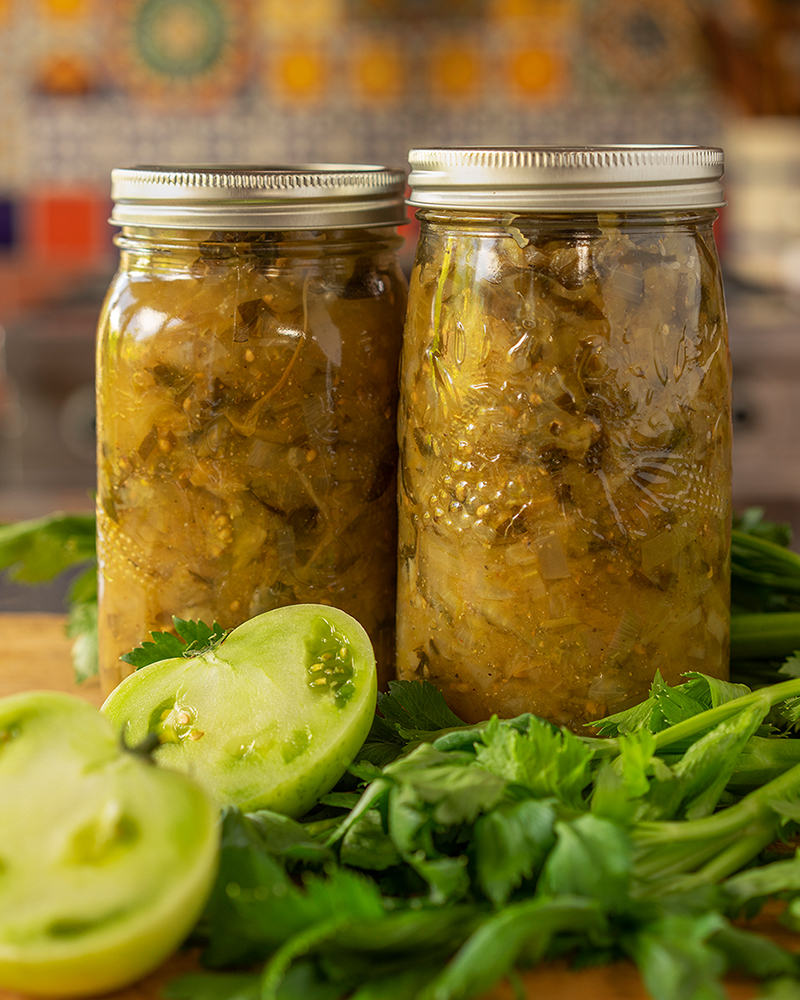 A condiment that reminds us of our grandmothers' unique culinary skills. A Quebec classic that pairs well with savory, fatty dishes as well as with charcuteries. Absolutely delicious served alongside Tourtiere or Cipâte and amazing as a chutney to accompany curry dishes and other less traditional fare.
Ingredients
5 lbs green tomatoes
2 onions
3-4 large celery branches, with leaves
¼ small green cabbage
3 cups cider vinegar
1 ½ cups maple syrup
3 Tbsp sea salt
3 Tbsp pickling spices
4 Tbsp yellow mustard seeds
Method
1

Cut the green tomatoes into wedges and then into thin strips.

2

Chop the onions and celery.

3

Sliver the green cabbage, then cut into pieces.

4

Put all the cut vegetables into a large pan with the cider vinegar, maple syrup and salt.

5

Bring to a boil. Reduce the heat to low and simmer, stirring regularly until the tomatoes begin to fall apart and the cooking juice thickens, approximately one hour.

6

Grind the pickling spices and incorporate them into the pan, along with whole mustard seeds.

Continue cooking for another 15 minutes. Taste and correct the salt, vinegar and maple syrup, to your taste. Cook for another 5 minutes then immediately pour into sterilized jars. Tightly close the jars.