Green pepper and coriander grilled fish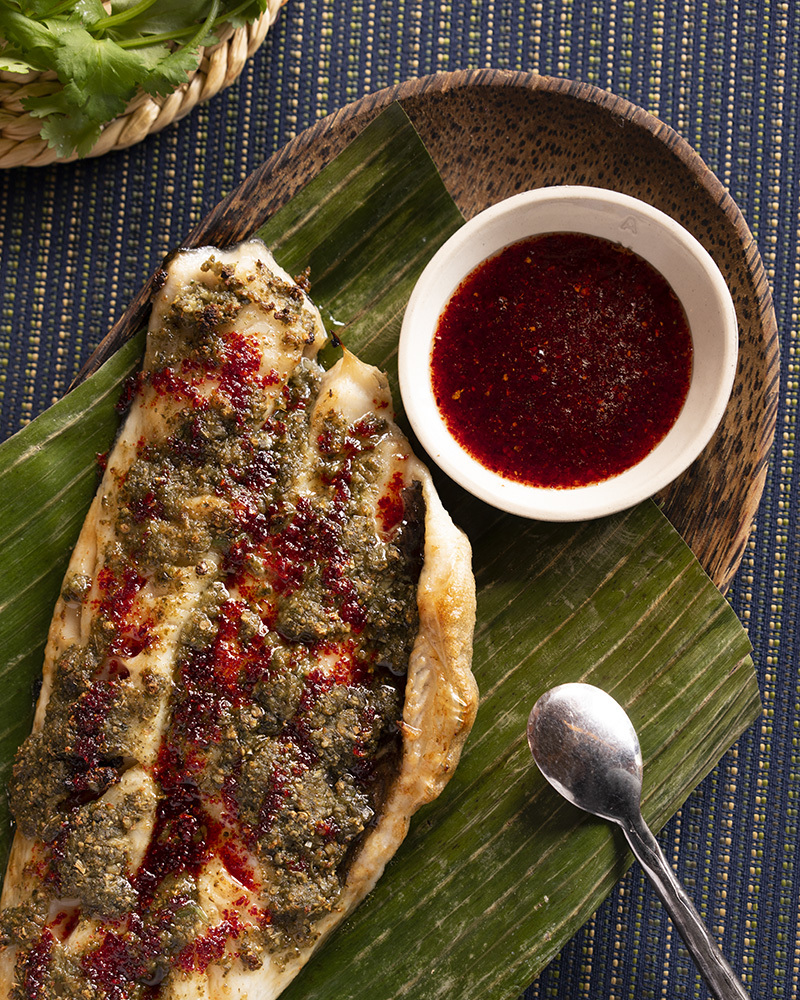 Using fresh coriander roots is the key to this recipe because they retain their fragrance much more than the leaves during cooking. This amazing marinade is equally delicious with roasted or grilled chicken recipes.
Ingredients
2 8oz Doré or other similar fish filets
¼ stem lemongrass
4 garlic cloves
2 Tbsp green pepper
4 Tbsp coriander roots, well washed
½ tsp salt
1 pinch sugar
2 Tbsp fish sauce
Dip
Method
1

Wash and pat dry the filets.

2

Chop the lemongrass and roughly grind in a mortar. Add garlic, green pepper and coriander roots with salt and grind to a paste. Incorporate the sugar and fish sauce.

3

Rub the paste thoroughly on the fish filets. Let rest for 30 minutes, time permitting.

4

Grill the fish for 7 minutes on a grill or for 10 minutes in a 450 °F oven. Meanwhile, prepare the dip. Put the sugar and vinegar in a pan and bring to a boil. Add the pepper. Mix and transfer to a bowl. Serve as a side or pour over the fish.