Grelots with Lemon and Merken in Foil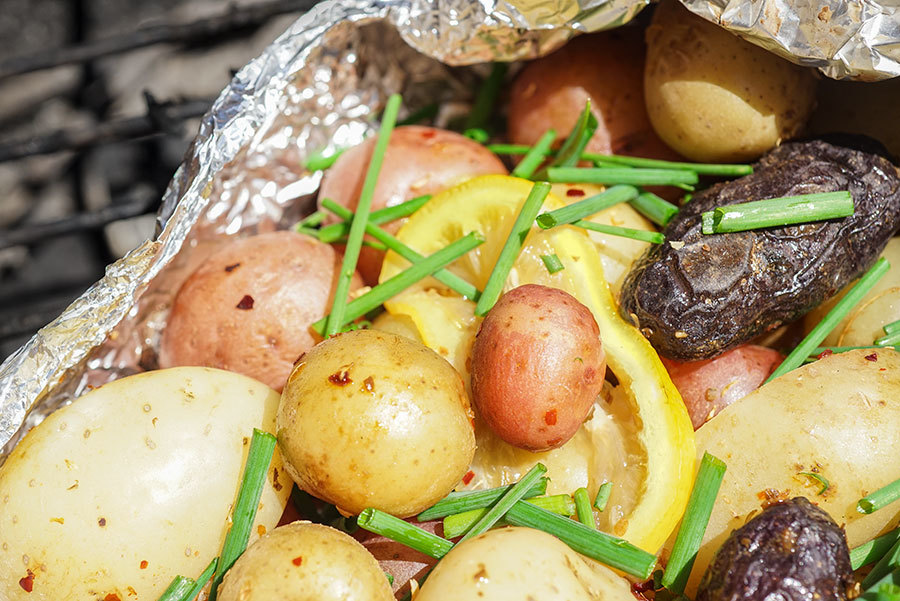 A lightly hot version of a classic side dish, which we like to serve with sour cream. Since Merken has salt in it, it's not necessary to salt the potatoes.
Ingredients
2 lbs baby potatoes (grelots)
2 Tbsp Merken
4 Tbsp butter
2 slices lemon
Chopped chive, for garnish
Method
1

Wash potatoes and place on a 12x24-inch piece of aluminium paper.

2

Sprinkle Merken on the potatoes and add butter, in large dice, along with the lemon slices. Fold up aluminium paper and seal it tight.

3

Roast for 375 °F in the oven or on a covered BBQ until the onions are tender, about 45-minutes to an hour. Garnish with chive.