Grilled Cod with Sumatra Spices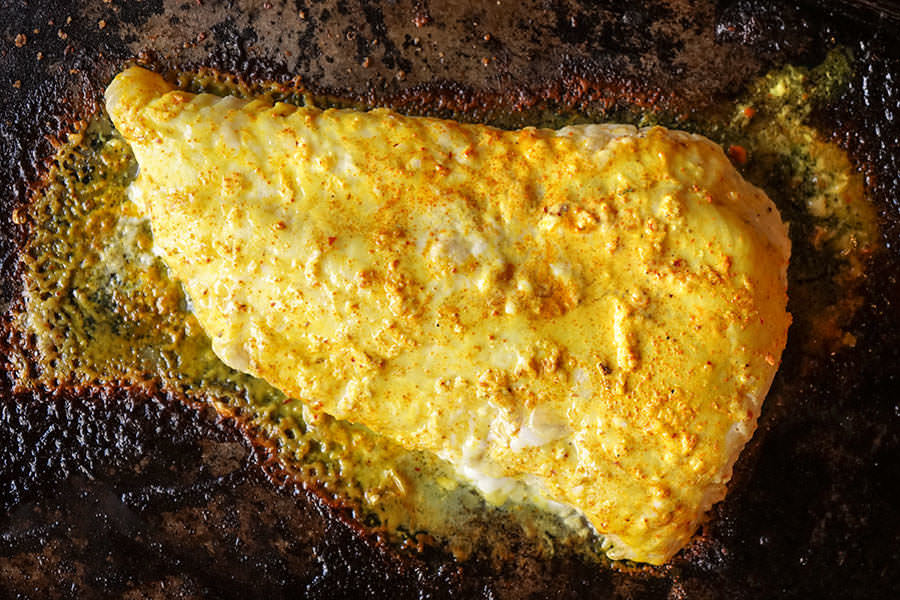 This recipe is inspired by the whole fish grilled over charcoal that is served on many beaches in Indonesia. We recommend cod, but it's also good with any kind of white fish.
Ingredients
2 cod filets, 6-8 ounces each
1 tsp salt
1 clove garlic, minced fine
1 Tbsp Sumatra curry, ground
2 tsp lemon juice
2 tsp coconut milk
Method
1

Preheat oven to 475°F.

2

Wash the filets. Pat dry with a paper towel. Place the fish on an oiled baking tray. Salt on both sides and rest on the counter for 15-20 minutes.

3

Meanwhile, mix the remaining ingredients in a bowl.

4

Once the fish has finished resting, brush it with the spices.

5

Turn on the oven broiler and grill until the fish breaks up easily into flakes with a fork.