Grilled Lettuce and Sumac Summer Vegetables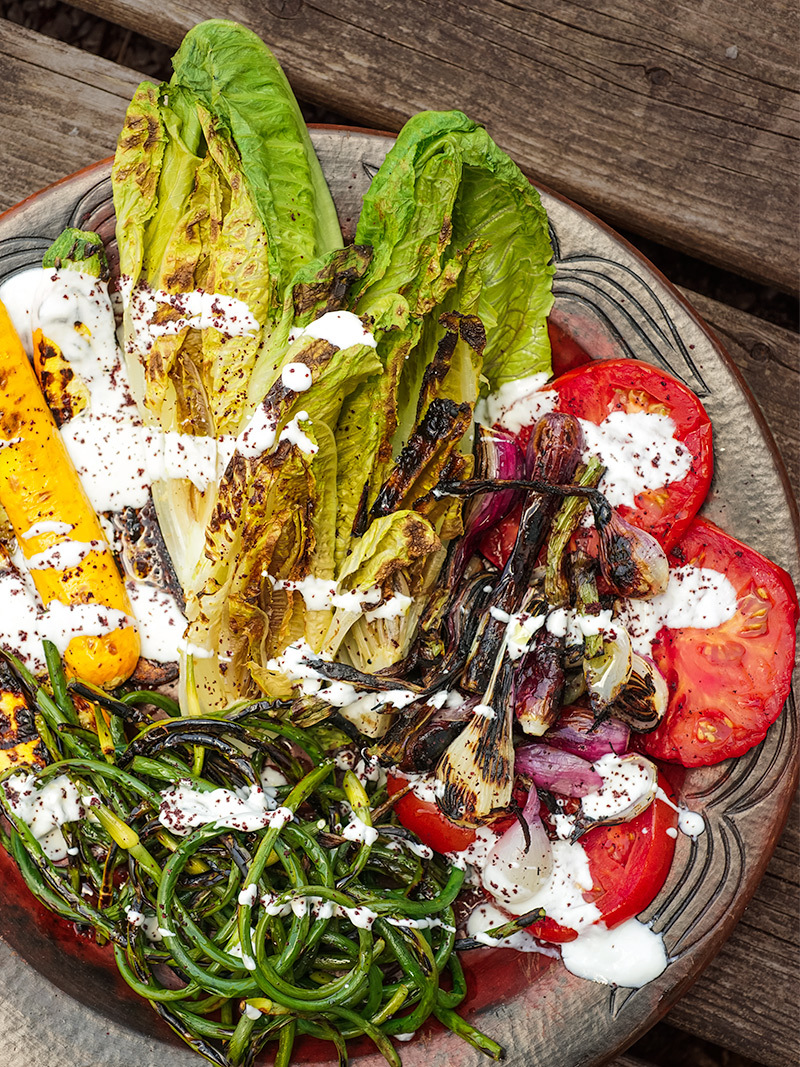 Romain lettuce hearts are delicious when lightly grilled on the BBQ, much like garlic stems, green onions and zucchinis. Of course, you could use other vegetables, should you prefer. Sprinkling with zaatar is also a great option.
Ingredients
1 Romain lettuce heart
1 large tomato
1 handful garlic flower stems
2 zucchinis
1 bunch large, fresh scallions or young green onions
½ cup olive oil
1 cup garlic yogurt (see recipe)
2 Tbsp ground sumac
Salt, to taste
Method
1

Remove any wilted leaves from the lettuce and make a cross incision at the bottom. Tear the heart into four pieces, using your fingers; this avoids leaves becoming loose during grilling.

2

Cut the tomato and zucchinis into thick slices.

3

Remove tough edges from garlic flower stems. Remove green stems from shallots, then cut the large bulbs in two.

4

Lightly oil vegetables and grill on high heat, beginning with zucchinis and shallots which require about 3 minutes on either side. Grill the garlic flower stems, followed by the lettuce quarters.

5

Place on a large platter and garnish with olive oil, a little garlic yogurt, and sumac. Salt and serve accompanied by the remaining garlic yogurt.