Grilled Thai Shrimp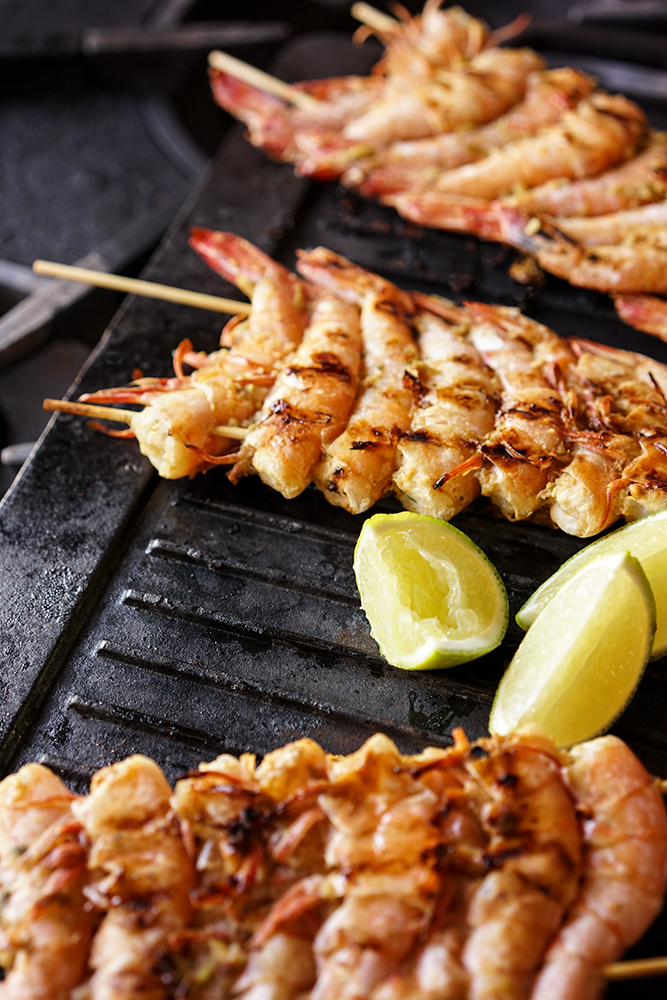 Grilled shrimp is more tender and flavourful when cooked shell-on. If you don't like cilantro, use Thai basil leaves.
Ingredients
1 lb large shrimp, shell-on
1 Tbsp Layover in Thailand spice blend, ground
4 garlic cloves
1 pinch salt
½ inch ginger
½ jalapeño chili
3 cilantro sprigs (with the root, if possible)
4 Tbsp lime juice
1 tsp sugar
2 Tbsp fish sauce
6 wooden skewers
Method
1

Rinse the shrimp in cold water and place them on a paper towel to drain.

2

Place the spices, garlic and salt in a mortar then grind to a purée.

3

Roughly chop the ginger, jalapeño chilie and fresh coriander with roots. Place in the mortar with garlic and continue to grind into a purée.

4

Incorporate the lime juice, sugar and fish sauce.

5

Place the shrimp in a bowl with the marinade and let rest for 1 hour.

6

Skewer the shrimp and grill on medium heat for 2 to 3 minutes on each side. Serve immediately.