Grillin' Masala Chicken Skewers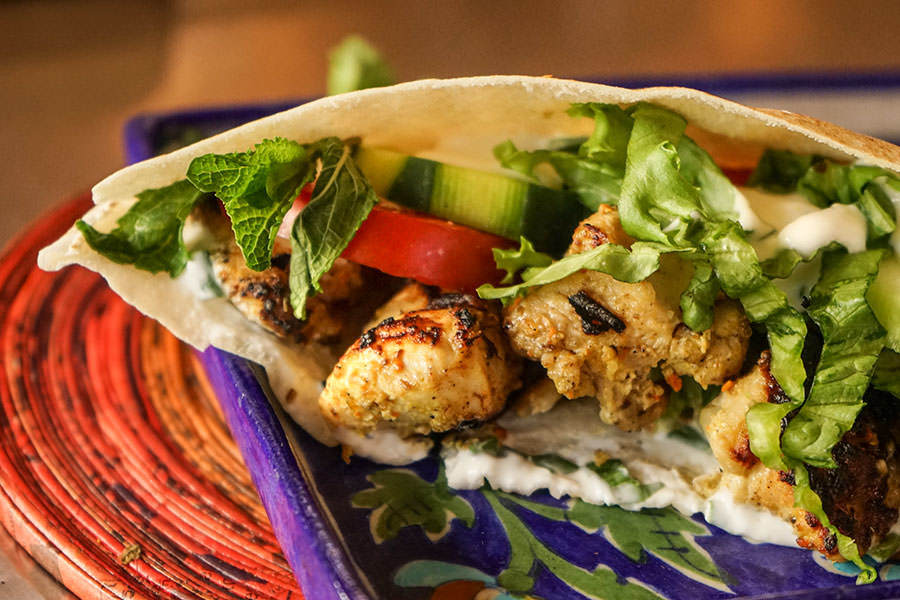 You can just serve this skewer with a rice pilaf, or, even better make a delicious pita garnished to your taste (tomato, cucumber, shredded lettuce, chutney, hot sauce, mint). In either case, it's great served with a chive raita.
Ingredients
600 g chicken breast OR thigh, deboned
1 cup plain yogurt
3 Tbsp Grillin' masala, ground
2 tsp.salt
4 Tbsp ghee
3 cloves garlic, minced fine
Method
1

Cut the chicken into 1 inch cubes. Marinate with the yogurt, salt, and ground spices for at least an hour but ideally 12-24 hours.

2

Mix the garlic into the ghee.

3

Put the chicken cubes on skewers and grill on over hot coals, brushing with the ghee mixture from time to time.