Gulai Kacang Udang - Long bean and shrimp curry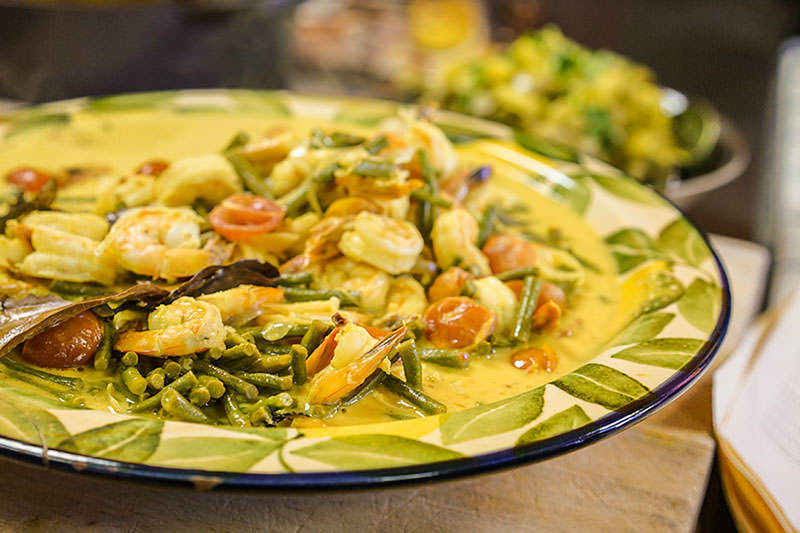 Ingredients
4 cups (1 L) coconut milk
4 shallots, thinly sliced
3 salam leaves or 1 bay leaf
4 cups long beans
1lb (500g) raw shrimps
4 Tbsp tamarind paste
Salt to taste
2 tomatoes
Bumbu / Spice Paste
4 garlic cloves
4 Tbsp fresh galanga
4 Tbsp fresh lemongrass
4 red Thai peppers OR to taste
1 Tbsp fresh turmeric
Method
1

Put all bumbu ingredients into a food processor and reduce to a paste. Add a little coconut milk if necessary. This spice paste freezes well.

2

Place coconut milk, shallots, salam leaves and the spice paste into a pan. Bring to a boil.

3

Cut the beans into 1 inch (2.5cm) pieces. Add to the pan and simmer for about ten minutes.

4

Peel the shrimps then add them to the pan with the tamarind, salt and cubed tomatoes. Simmer until shrimps are cooked, approximately 5 minutes.