Haloumi Kefta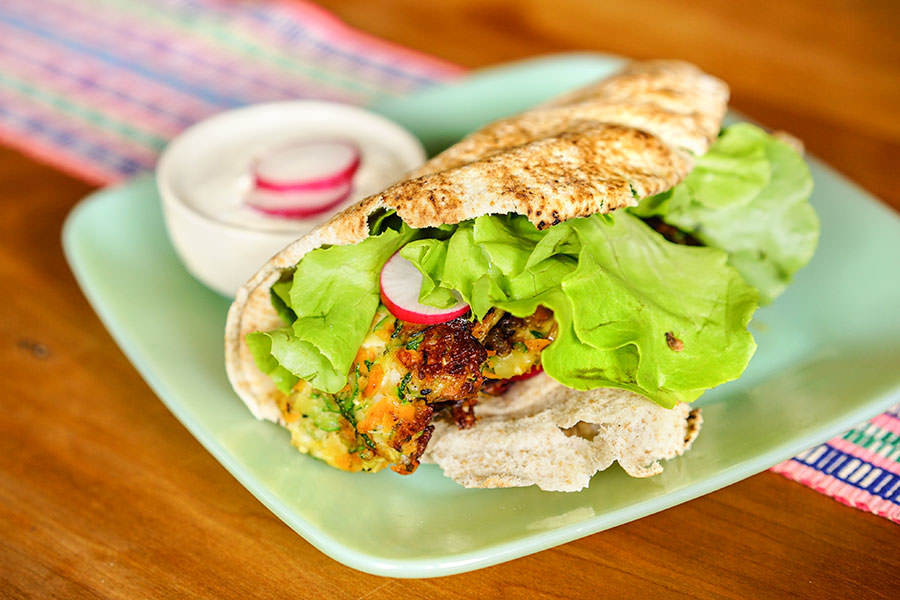 Ingredients
4 pitas (or naan)
1 medium zucchini
1 large carrot
700g haloumi cheese
Handful chopped mint leaves
Vegetable oil for cooking
Tahini sauce
½ cup plain yogurt
2 Tbsp tahini
2 Tbsp lime juice
1 tsp maple syrup 
Pinch Salt
Garnishes
Sliced avocado
Sliced radish
Green leaf lettuce
Method
1

Put the sauce ingredients in a bowl and mix well. Set aside.

2

Grate the carrot, zucchini, and haloumi. Place in a bowl and add spices and mint. Mix well.

3

Form the grated cheese and vegetables into small pancakes about 2 inches in diameter and press out as much water as possible.

4

In a small pan over medium heat, add some oil and cook the pancakes for about 3 minutes on each side, or until they are a nice golden brown. Remove and set on a paper towel.

5

Serve the cheese and veggie keftas with the pita, tahini sauce, and garnishes.