Hamburger steak with nordic onion and mushroom sauce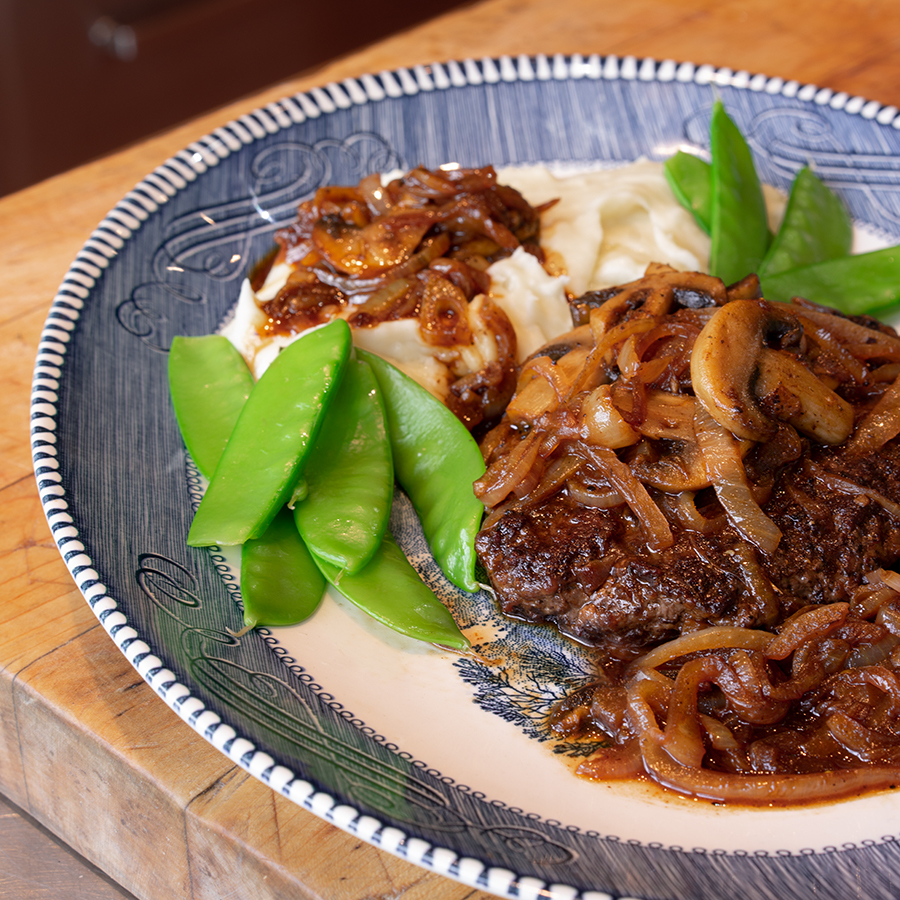 A well-loved classic gets tweaked with a contemporary twist. For the "purists" among us, mashed potatoes and green peas are on the menu, but a seasonal vegetable stir-fry alongside a green salad would be equally delicious accompaniments.
Ingredients
1 ½ lbs half-lean minced beef
2 Tbsp Nordic spiced salt
2 Tbsp olive oil
2 medium onions
½ cup mushrooms
1 glass red or white wine
1 cup chicken stock or water
1 Tbsp Ketchup or tomato paste
1 tsp Soy Sauce
2 Tbsp cold butter
Method
1

Make 4 minced meat patties and season both sides using half the Nordic spiced salt.

2

Heat a large pan on medium, add oil and grill the patties on both sides.

3

Meanwhile, slice the onions somewhat thinner than the mushrooms.

4

Once golden, set the patties aside on a plate. Leave the cooking fat in the pan.

5

Add onions, mushrooms, remaining Nordic spiced salt and brown; approximately 6-8 minutes. If necessary, add more olive oil.

6

Using a spatula to scrape the pan, deglaze with the wine of your choice. Add the stock, ketchup and soy sauce and bring to a boil.

7

Reduce the heat and allow the sauce to thicken. Add the patties and any remaining sauce in the plate. Continue cooking, turning the meat regularly until the sauce is to your liking and the meat thoroughly cooked.

8

Remove from the heat and add the cold butter, cut into cubes. Stir gently to incorporate the butter and make a creamy sauce. Serve hot.