Green Beans Simmered with Tomatoes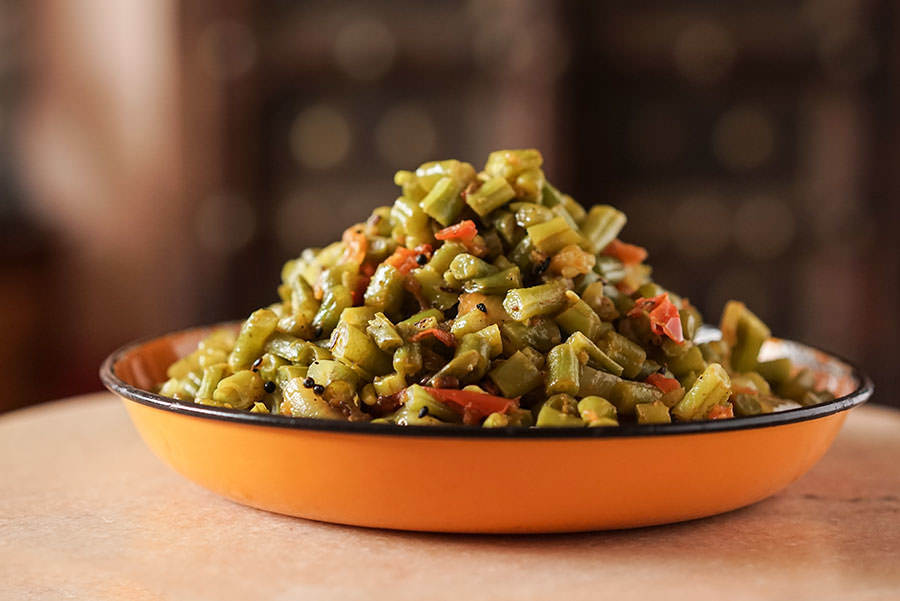 The spices used in this recipe are the same as those used in a blend common in Bengal, generally found under the name Panch Phoran.
Method
1

Heat coconut oil in a pot on medium. Fry whole spices until they begin to sizzle. Add remaining ingredients. Stir well and sauté for 1 minute.

2

Form a cone with the green beans in the pot. Cover and simmer on very low heat, 20-30 minutes, until the vegetables are cooked. Check occasionally to make sure the beans aren't boiling or sticking. If needed, stir and reform the cone.