Harira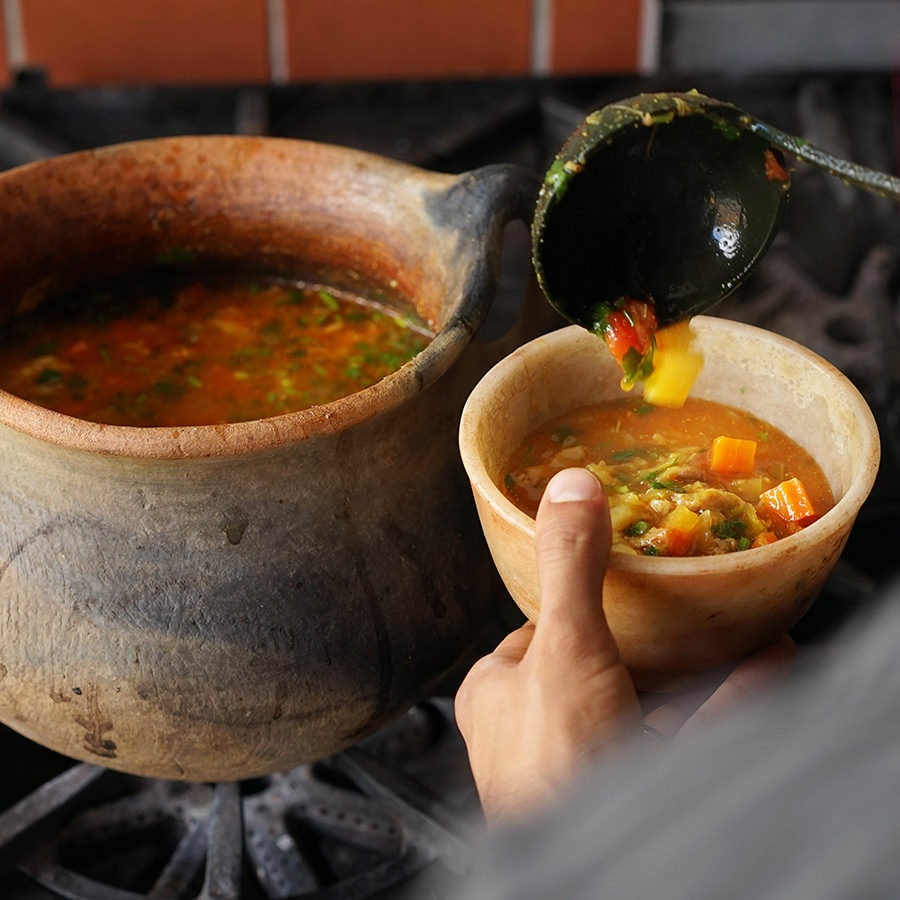 In Morocco, Harira is often eaten to break the Ramadan fast. It is also eaten before sunrise to face a long day of fasting. The dates make a charming complement to the salty/sour base of the soup.
Ingredients
1lb bone-in lamb shoulder or neck
12 cups of water
1 handful cilantro stems and roots
1 tsp cinnamon
½ tsp dry ginger
1 small turnip
2 stalks celery
2 carrots
1 cup cabbage
4 medium tomatoes
2 onions
4 cloves garlic, chopped
3 Tbsp rice
3 Tbsp quinoa
3 Tbsp tomato paste
¼ tsp nutmeg
Salt and pepper to taste
1 lemon
Cilantro and parsley for garnish
Dates
Method
1

Rinse meat well in warm water. Place in a large pot with 12 cups of water, cilantro stems and roots. Bring to a boil; reduce heat. Cook on medium-low heat until the meat is tender, about 1½ hours.

2

Meanwhile, grind spices and cut vegetables into small pieces. Grind rice and quinoa to a powder in a mortar or spice grinder.

3

Remove cilantro stems and roots when the meat is tender. Add the spices and vegetables; continue cooking.

4

Place the ground rice and quinoa in a bowl with the tomato paste and enough water to make a thick liquid. Pour the mixture into the soup. Cook until the vegetables are almost falling apart and the soup starts to thicken, about 20-30 more minutes. If the soup is still too thin, you can purée some of it (a cup or two) with a stick blender.

5

Remove the pieces of meat and finely shred using two forks. Return the meat to the pot. Add salt, nutmeg, and pepper generously. Top off with lemon juice, chopped cilantro and parsley. Serve with dates.