Harissa chicken wings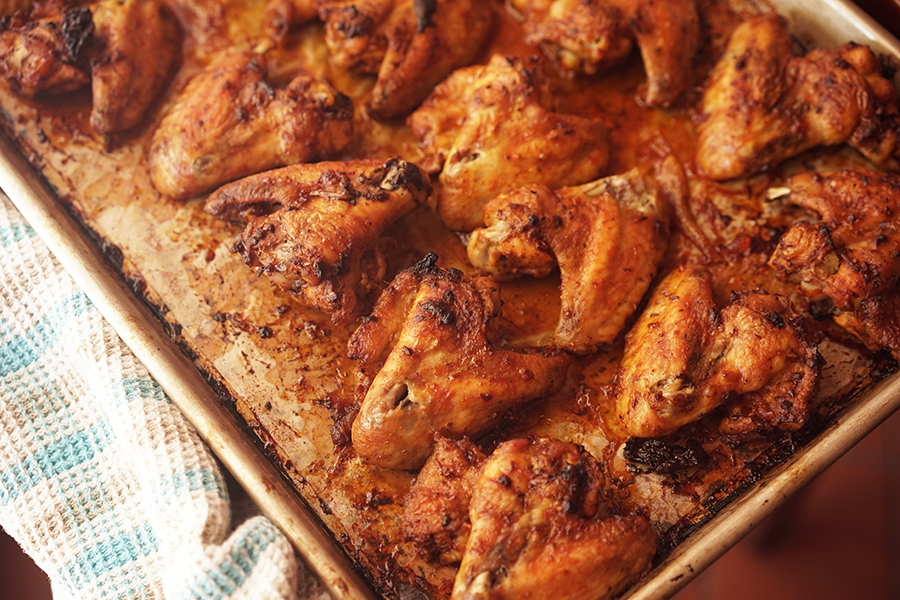 These « hottish » wings remind us of the bold fragrance of the spices found in North African cusines.
Method
1

Put the spices in a mortar and grind to a powder.

2

Add garlic and salt and reduce to a purée. Incorporate the vinegar and then the olive oil.

3

Peel the lemon zest into strips, using a potato peeler.

4

Carefully mix the lemon juice and harissa paste in a large bowl.

5

Place the lemon zests and the wings in the bowl. Marinate for a few minutes or a few hours in a cool place.

6

Heat the oven to 400 °F.

7

Spread parchment paper on a baking sheet then place the wings and zests on top.

8

Cook in the oven for 45 minutes. Let rest 10 minutes before serving.