Harissa roasted cauliflower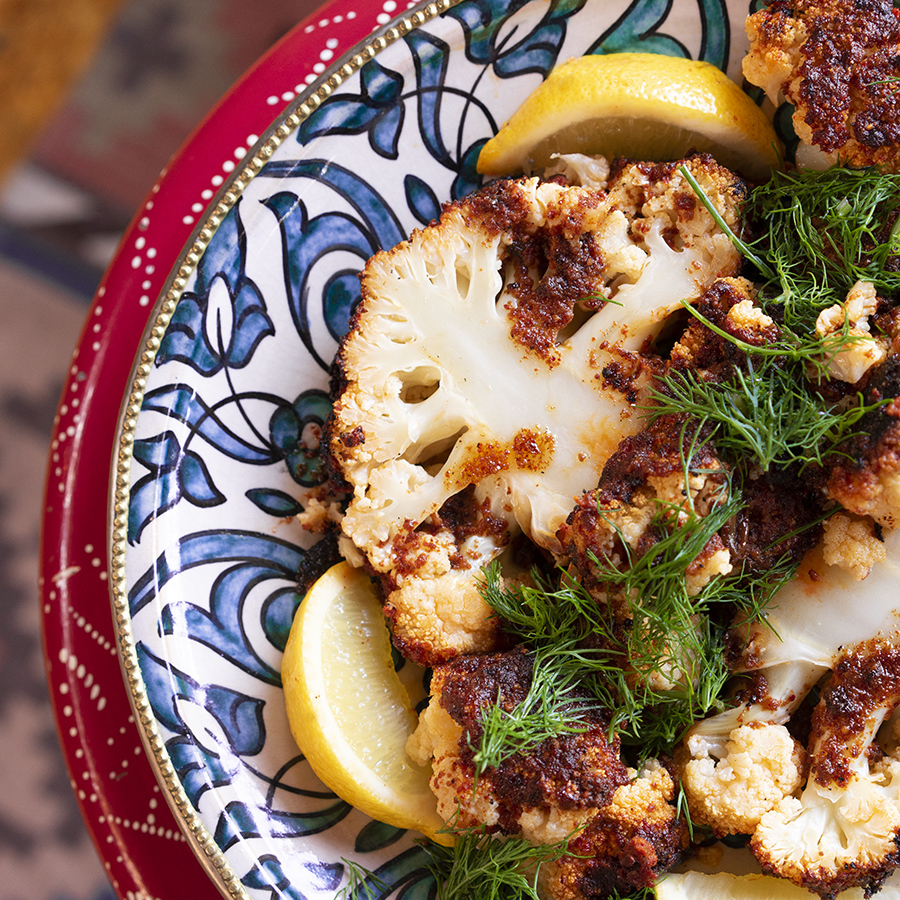 This harissa roasted cauliflower is lovely when served as a sliced, main dish. You can also serve it as a mezze alongside meat or fish main courses.
Method
1

Heat oven to 400 °F.

2

Remove the external leaves and trim the cauliflower stem. Fit a bake sheet with parchment paper. Place the cauliflower on the sheet and set aside.

3

Grind the spices. Finely chop the garlic and place in a bowl with the ground spices and remaining ingredients. Mix well.

4

Pour the marinade on the cauliflower. Spread the marinade evenly using your fingers. Cook in the oven for 30 to 40 minutes. Verify using the tip of a knife, cook longer if necessary.

5

Serve warm. Sprinkle on olive oil and garnish with lemon wedges.