Hasselback potatoes with Montreal Spice Rub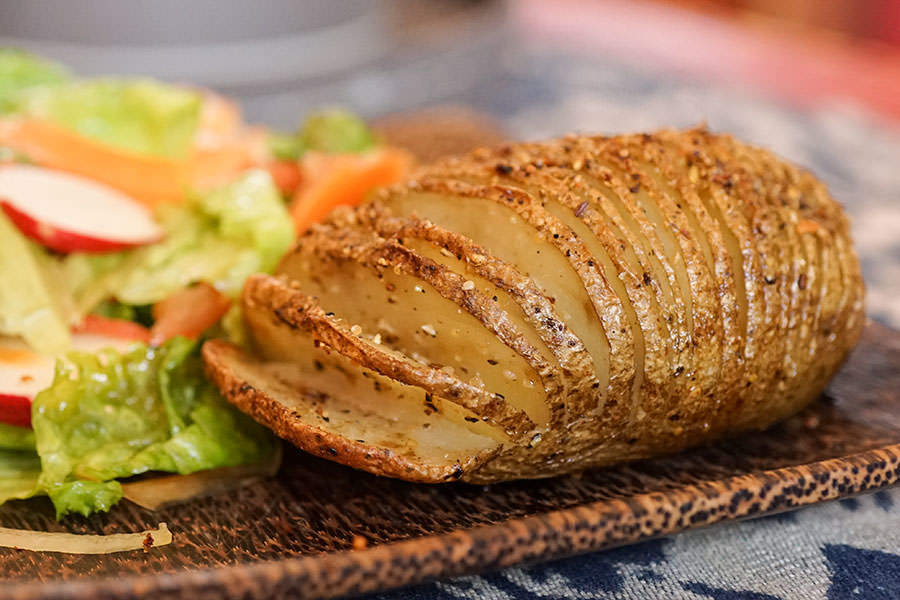 A quick way to make truly crispy potatoes! Serve with your favourite grilled meat or fish or for brunch.
Ingredients
2 large Yukon Gold or sweet potatoes, unpeeled
2 tbs olive oil
1 tbs melted butter
1 tbs Montreal Spice Rub
Method
1

Preheat oven to 425°F.

2

Slice the potatoes vertically into thin slices, keeping the base intact.

3

Mix the oil and butter. Pour all over the potatoes. Sprinkle on the spices.

4

Put in the oven and bake for around 30-40 minutes.