Hazelnut Orange Cookies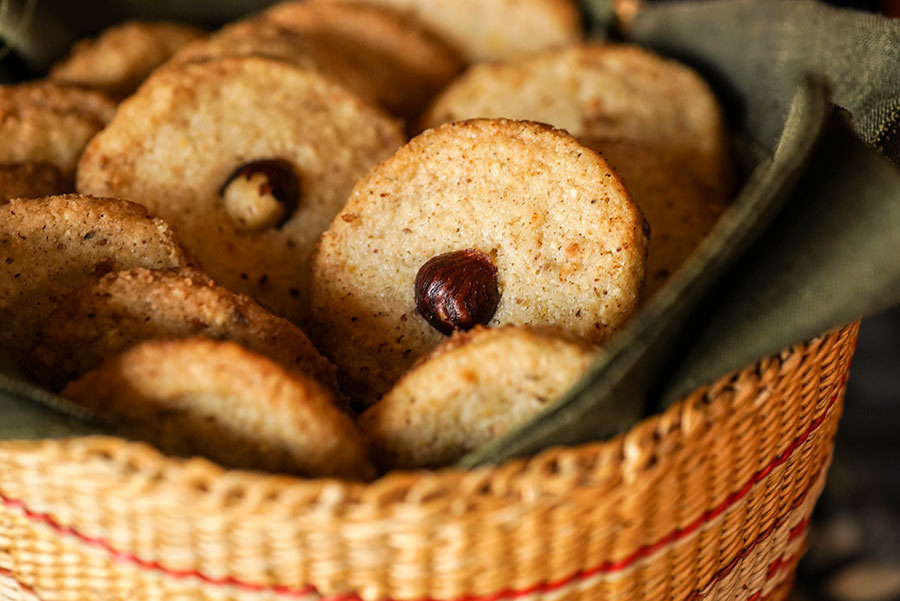 These shortbreads smell like Christmas- but they're great all year round. Makes around 40 cookies.
Method
1

Roast hazelnuts in the oven, at 350°F, for around 5 minutes.

2

Let cool a few minutes, then peel the hazelnuts with your hands or by rubbing them together in a dishrag.

3

Place hazelnuts and sugar in a food processor. Grind into a powder.

4

Add flour, salt, and spices and pulse to mix well.

5

Add butter and orange zest and stir blend until it forms into a dough.

6

Separate dough in half. Form into 2 cylinders around 1 ½ inches in diameter. Wrap cylinders in a parchment paper or plastic wrap and refrigerate for 1 hour.

7

Heat oven to 350 °F. Line 2 baking trays with parchment paper.

8

Remove dough from fridge and slice cookies ¼ inch thick. Lay cookies on the tray and decorate with hazelnuts if desired.

9

Bake for 8-10 minutes.