Herb and Tomato Tart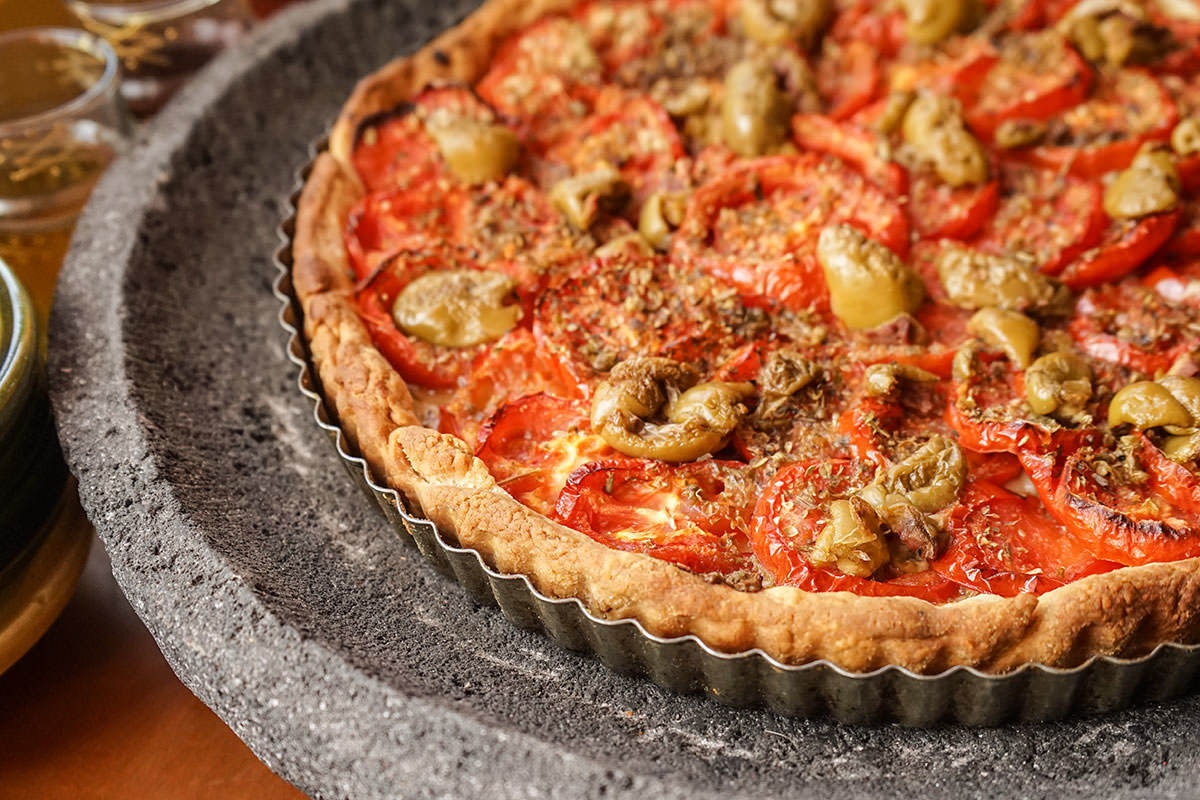 This delicious and nutritious dish is another great excuse to eat fresh vegetables. Tomato tart had always been one of our favorite ways to eat fresh tomatoes, but the dish became inspired once we Mediterranean wild herbs.
Method
1

Preheat oven to 425°F.

2

Place the pie shell in a 9-inch quiche mould.

3

Slice anchovies into small pieces and place them in the pie shell.

4

Slice tomatoes and spread them in the pie shell.

5

Sprinkle Mediterranean herbs, vegetable spices and sugar over tomatoes.

6

Drizzle olive oil generously.

7

Place in the oven and cook for 10 minutes.

8

Reduce heat to 350ºF, cook for 25 minutes. Garnish with olives.

9

Serve warm or at room temperature.