Homemade San Xian Dumplings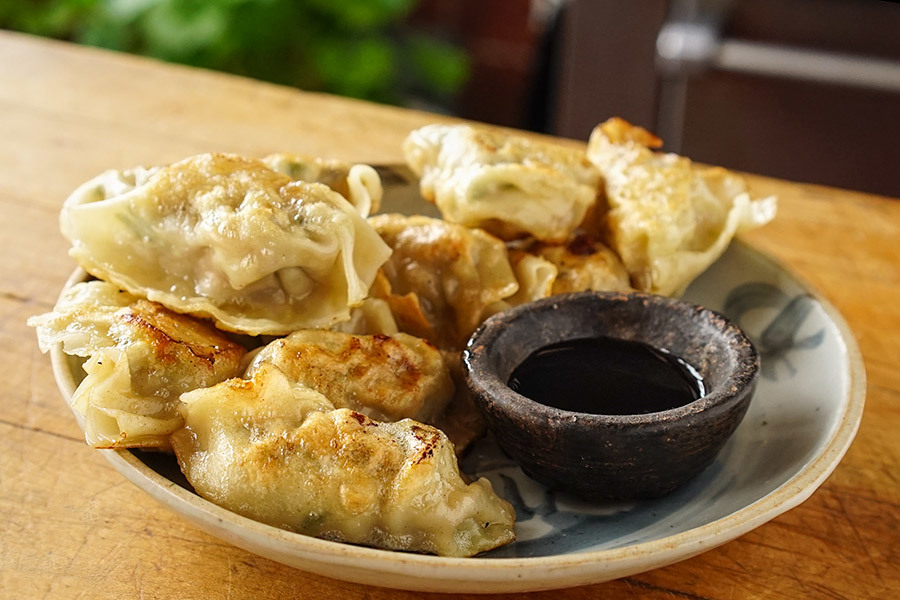 This is a basic dumpling filling that include the "three aromatic fillings," or "three savories," pork, shrimp, and mushroom. Feel free to add any combination of ingredients to that, just remember to mix all the spices, sauces and seasonings into the meat before adding the chunkier ingredients. They can be boiled or fried. 
Other classic fillings: pork and Chive, Pork and Bok Choy, Pork and Shrimp, Pork and Mushroom, Stewed Lamb and Cilantro, Stewed Beef and Chive, Stewed Beef and Celery, Egg and Mushroom, etc.
Ingredients
½ inch ginger, minced fine
½ cup Chinese chives or 2 scallions, minced
500 g ground pork
2 Tbsp light soy sauce
1 Tbsp Shaoxing yellow wine
Few drops sesame oil
Pinch salt
¼ tsp white pepper, ground (opt.)
2 Tbsp dried shrimp (opt.)
½ tsp corn starch (opt.)
2 cup bok choy, napa cabbage, or green cabbage, chopped very fine
4 rehydrated dried shiitake mushrooms, chopped
1 pack round dumpling wrappers
Method
1

Combine ginger, chives, dried shrimp, pork, soy sauce, wine, oil, salt, pepper and starch in a bowl and blend thoroughly. Add chopped bok choy and mushrooms and mix with your hands until uniform.

2

Place a small amount (about 2 teaspoons) of filling in the center of a dumpling wrapper and fold together. Press the two sides together firmly so the dumplings don't break open when boiling. Repeat until the filling is used up.

3

Add as many dumplings to the boiling water as you plan to eat. Freeze any remaining dumplings.

4

The dumplings are cooked when they float in the pot.