Honey and cinnamon orange salad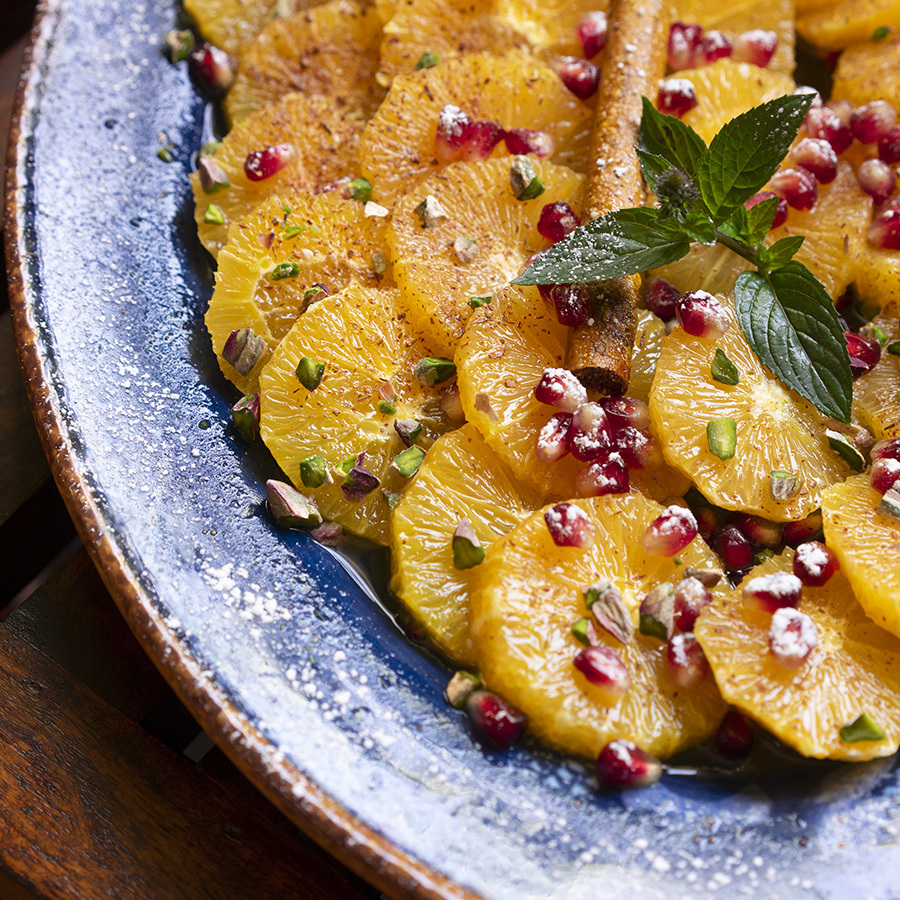 A simple, easy to make dessert to finish any meal with refreshing style! Even better when made a few hours before being served.
Ingredients
6 oranges
3 Tbsp fragranced honey
1 tsp Orange Blossom water or vanilla extract
2 tsp cinnamon, finely ground
½ cup pomegranate seeds, to garnish
2 Tbsp pistachios and icing sugar (opt.)
Method
1

Peel 5 oranges using a small knife. Cut into ¼ - inch slices and place in a deep dish. Remove any seeds.

2

Grate ½ tsp orange zest into a small bowl. Squeeze then pour the juice of the remaining orange into the bowl. Add honey and orange blossom water, mix well. Pour onto the orange slices and sprinkle with cinnamon. Let rest for 15-30 minutes or longer.

3

Garnish with pomegranate seeds, pistachios and icing sugar before serving.