Honey, rhubarb and blueberry compote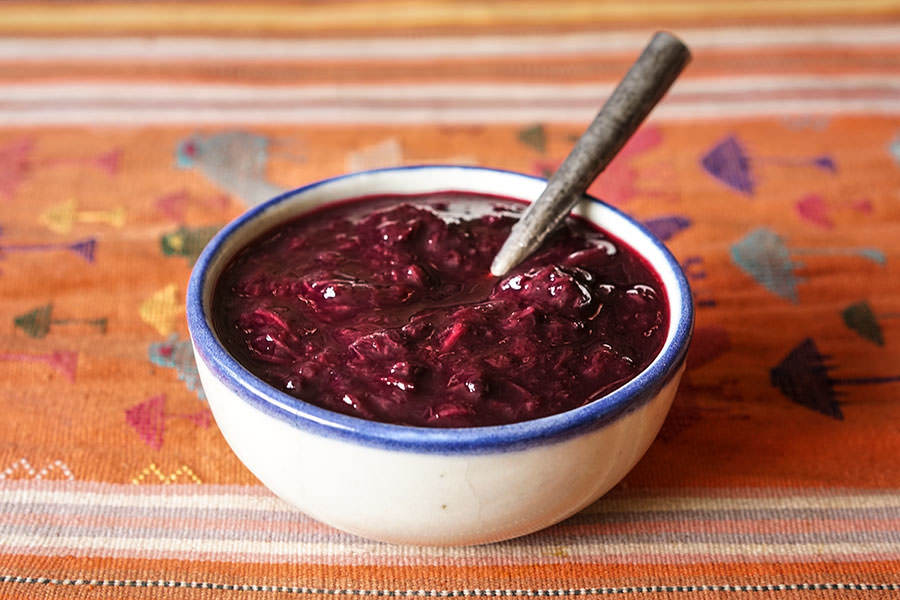 Blueberry-based desserts are always better with a little cardamom. Its sweetness goes perfectly with rhubarb's acid bite. Choose a light, summer honey (avoid buckwheat honey, for example), so the taste doesn't overpower the fruit.
Ingredients
2 cups blueberries
3 cups rhubarb, cubed
½ tsp green cardamom, ground
¾ cup honey
Method
1

Place all ingredients in a pot.

2

Heat a pot on medium-low until ingredients come to a light boil.

3

Reduce heat to low and simmer for 20 minutes.