Honey Roast Brussels sprouts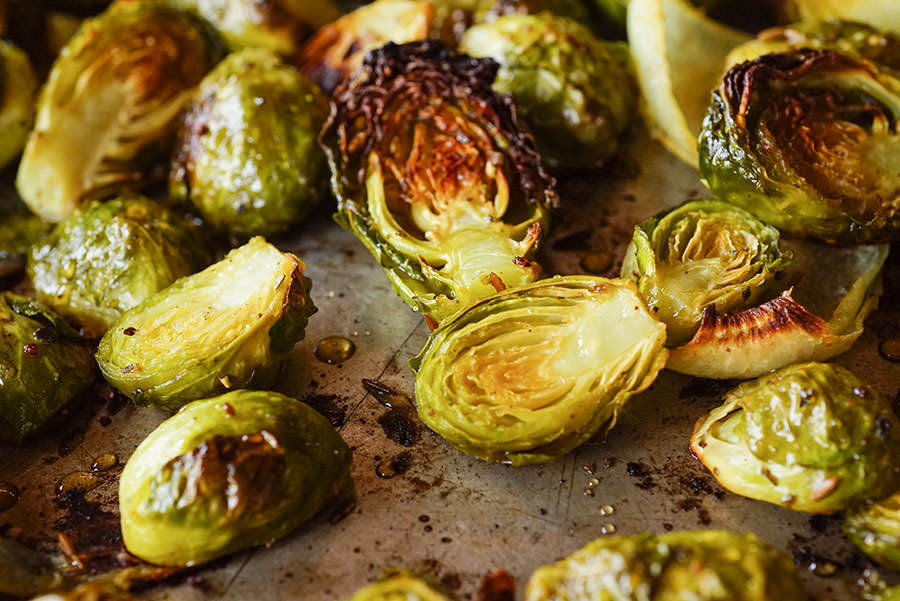 The Apicius spice blend (named for the celebrated Roman chef!) is inspired by the scents of Roman Imperial cuisine.
Ingredients
4 cups Brussels sprouts
2 Tbsp Apicus spice blend, ground
1 tsp salt
¼ cup olive oil
3 Tbsp honey
Method
1

Preheat the oven to 425°F.

2

Wash the brussels sprouts. Remove the base and any tired-looking leaves.

3

Cut the sprouts in two. Place in a bowl with spices, salt, and oil. Mix well.

4

Place on a roasting pan and cook until the sprouts are well roasted and cooked through (around 30 minutes).

5

Place the sprouts on a plate. Pour the honey over the sprouts and serve.