Hot and smoky Michelada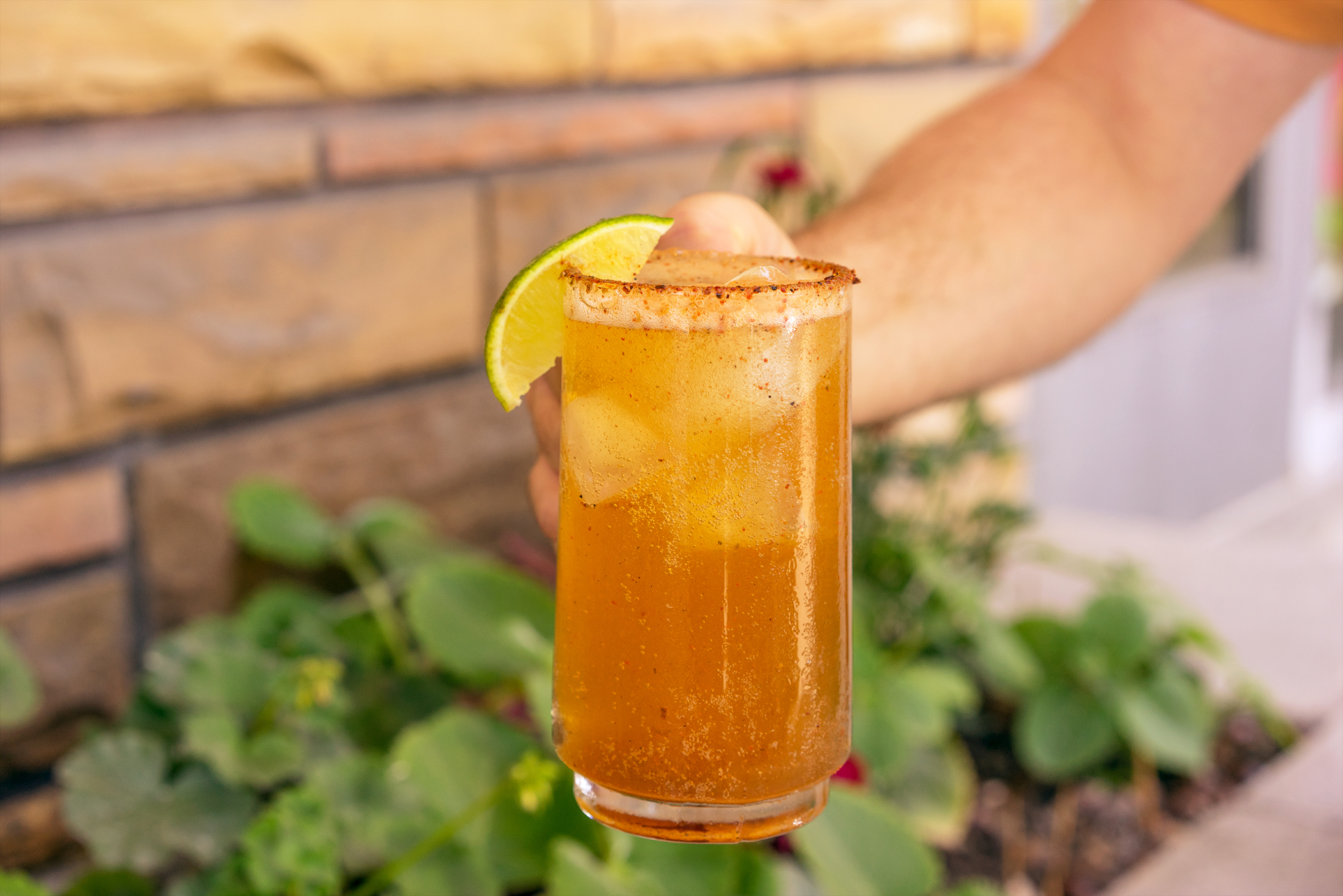 Michelada is a Mexican beer-based drink which is served very cold with ice cubes. Some versions call for tomato juice and hot sauce; we prefer using our Hot and Smoky spice blend to concoct a bolder interpretation. Best prepared using a golden ale.
Ingredients
½ tsp salt
½ lime
Worcestershire to taste
1 golden ale
Ice cubes
Method
1

Grind the spices with the salt and place in a saucer.

2

Dampen the rim of a very cold glass with the lime. Dip the rim of the glass into the spices to garnish.

3

Place the remaining spices in a glass with the lime juice. Add a good dash of Worcestershire sauce. Pour in some beer and mix with a spoon.

4

Add ice cubes to the glass and add the remaining beer.