Hot and smoky pork sandwich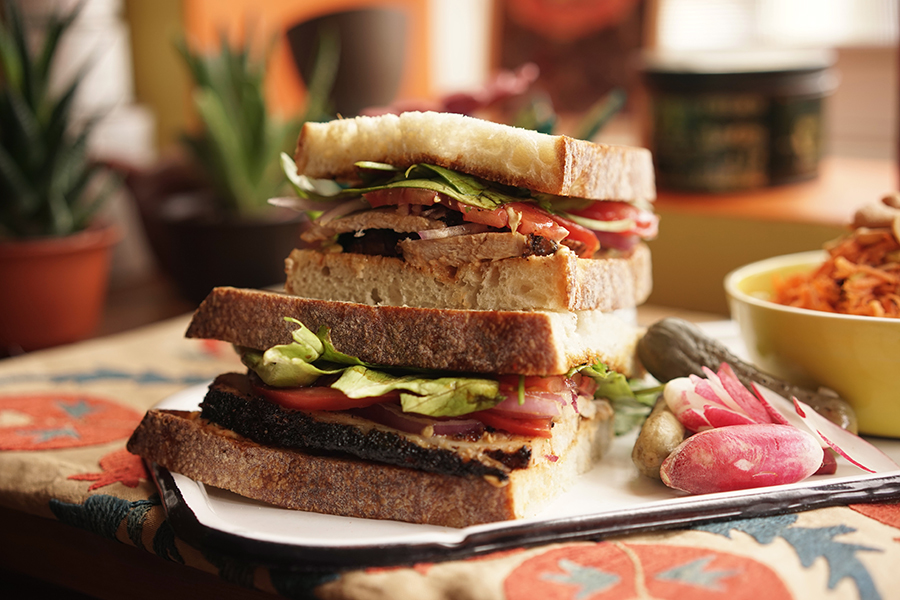 This recipe can easily satisfy a dozen guests, it's perfect for a festive luncheon or even a family party. This roast can be kept for several days, once refrigerated.
For serious sandwich enthusiasts, spread the gravy on your bread before constructing your ideal sandwich.

Pork roast
Spicy Mayo
Sandwiches
Sliced bread
Sliced tomatoes
Sliced onions
Lettuce leaves
Cilantro
Mtehod
1

Place the ground spices, sugar and salt in a bowl. Mix well.

2

Rub the loin, on all sides with the spice blend. Let rest refrigerated for 30 minutes to 24 hours.

3

Heat the oven to 375 °F. Place the meat in a roasting pan and cook for 1h30.

4

Remove from the oven and let rest for 30 minutes.

5

Meanwhile, prepare the mayonnaise by mixing all the ingredients in a bowl.

6

Slice the pork thinly.

7

Construct the sandwiches according to taste.