Hot & smoky pork chili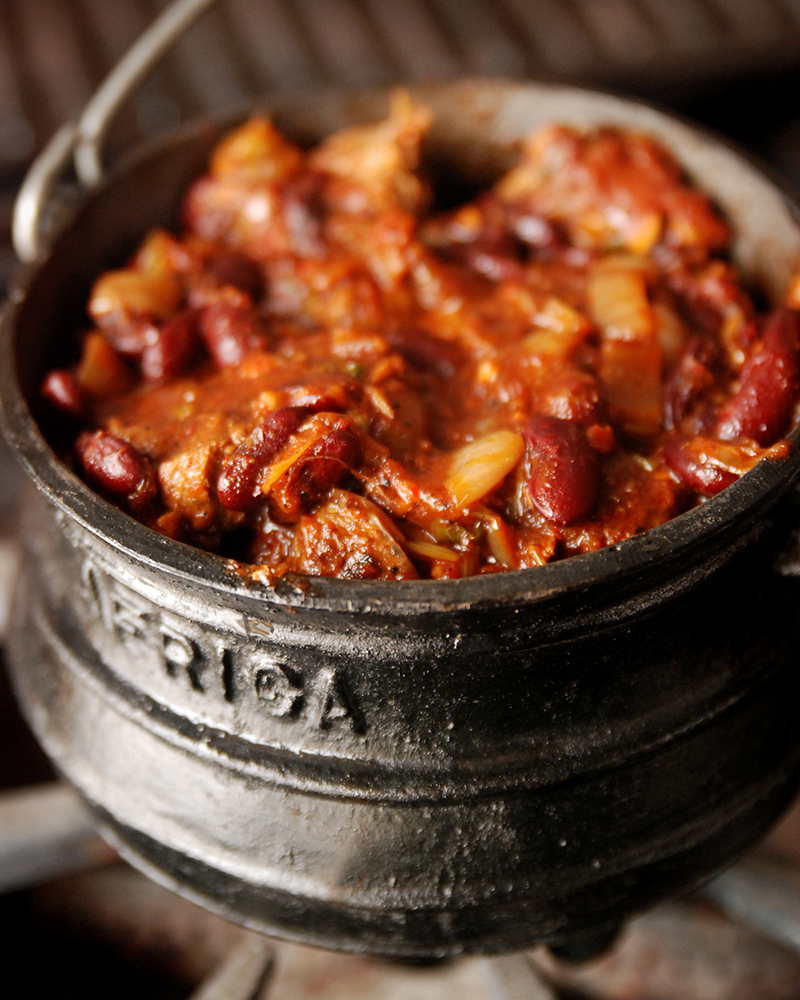 A rich and flavourful chili with an irresistibly smoky fragrance. We used red beans in this recipe, but black or white beans would do the trick, as would a mix of different varieties. It's not necessary to marinate the meat, but naturally, it's tastier if you do. Of course, chili like most simmered dishes, is oftentimes tastier when reheated.
Ingredients
2 lbs pork shoulder
5 medium onions, chopped
3 Tbsp Hot & Smoky Chili spices, ground
Salt to taste
1 Tbsp olive oil
1½ cups tomatoes, chopped
6 garlic cloves, chopped
3 cups cooked beans
Optional garnishes
salsa
sour cream
cilantro
Method
1

Remove ¼ cup of fat from the pork and cut into small cubes. Set aside.

2

Cut the remaining meat into 1-inch cubes. Place in a bowl with one quarter of the chopped onions, ground spices and salt. Mix well and let rest in a cool place for at least 30 minutes or overnight, if possible.

3

Heat a pot on medium include the olive oil and cubes of pork fat.

4

Once the fat begins to melt and brown, simmer the remaining chopped onions for 10 minutes. Add meat cubes and cook for another 10 minutes without browning to avoid burning the spices.

5

Incorporate the tomatoes and garlic. Bring to a boil. Cover and cook on low heat for 45 minutes.

6

Add the beans and enough water to cover. Simmer for 30 minutes longer until the meat is tender. Taste and adjust the salt if necessary.

7

Let rest at least 30 minutes before serving.