Almond and Parsnip Hummus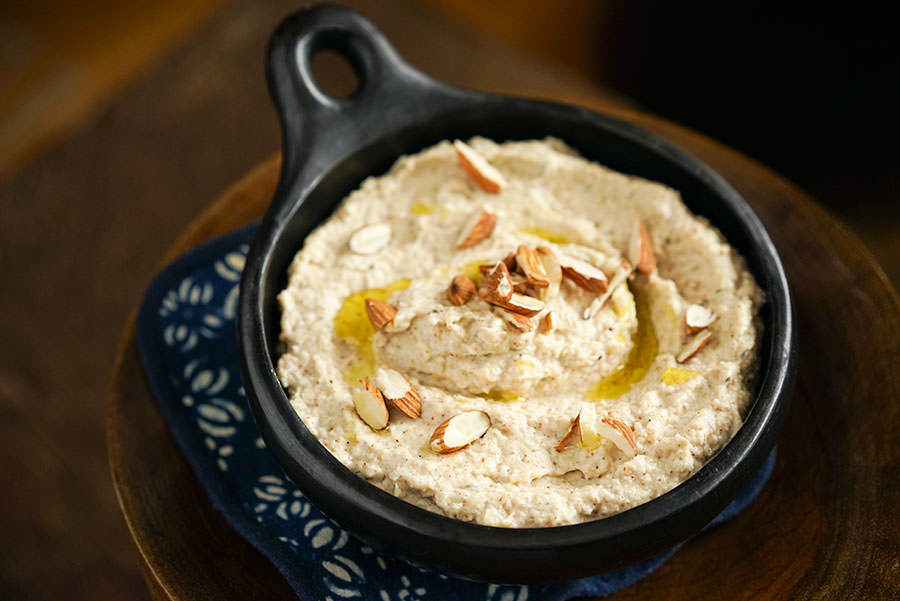 Hummus is usually made with chickpeas, but it's also good if you use cooked vegetables instead. You can also make numerous variations by changing the nut butter used as well.
Ingredients
2 cups roast parsnip, chilled
1 clove garlic, grated
4 tbsp lemon juice
Salt to taste
Black pepper, ground, to taste
½ tsp thyme
½ cup almond butter, well stirred
2 Tbsp olive oil
Almonds for garnish
Method
1

Chop parsnip and place in a food processor. Add garlic, lemon juice, salt, pepper and thyme. Purée.

2

Incorporate almond butter into the squash mixture, then the oil. Add a little water if the hummus is too thick.

3

Garnish, to taste, with almonds and a splash of olive oil.