Iced Cardamom Coffee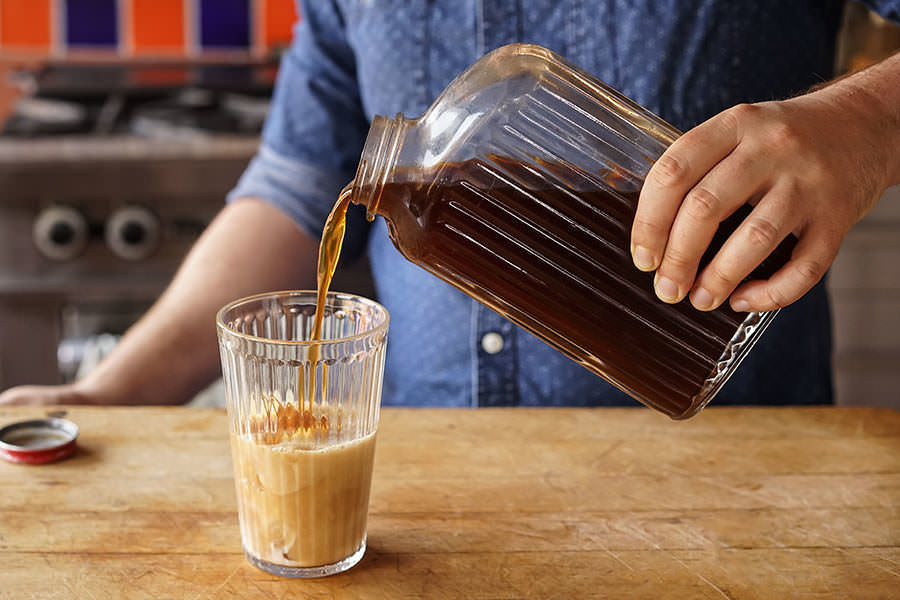 Cold-brewed coffee is easy to make and keeps for a good two weeks in the fridge. It's usually less bitter. It can be served as is, on ice, or blended with a milk of your choice. If you want to add sugar, it's better to use a simple syrup of maple syrup.
Method
1

Roughly grind the coffee and cardamom (medium-coarse grind) without reducing them to a fine powder.

2

Place all the ingredients in a jar or bottle and stir.

3

Infuse in a cool place for 12 hours.

4

Filter the coffee (with a sieve or paper filter) and serve.