Imperial Kashmiri Curry Lobster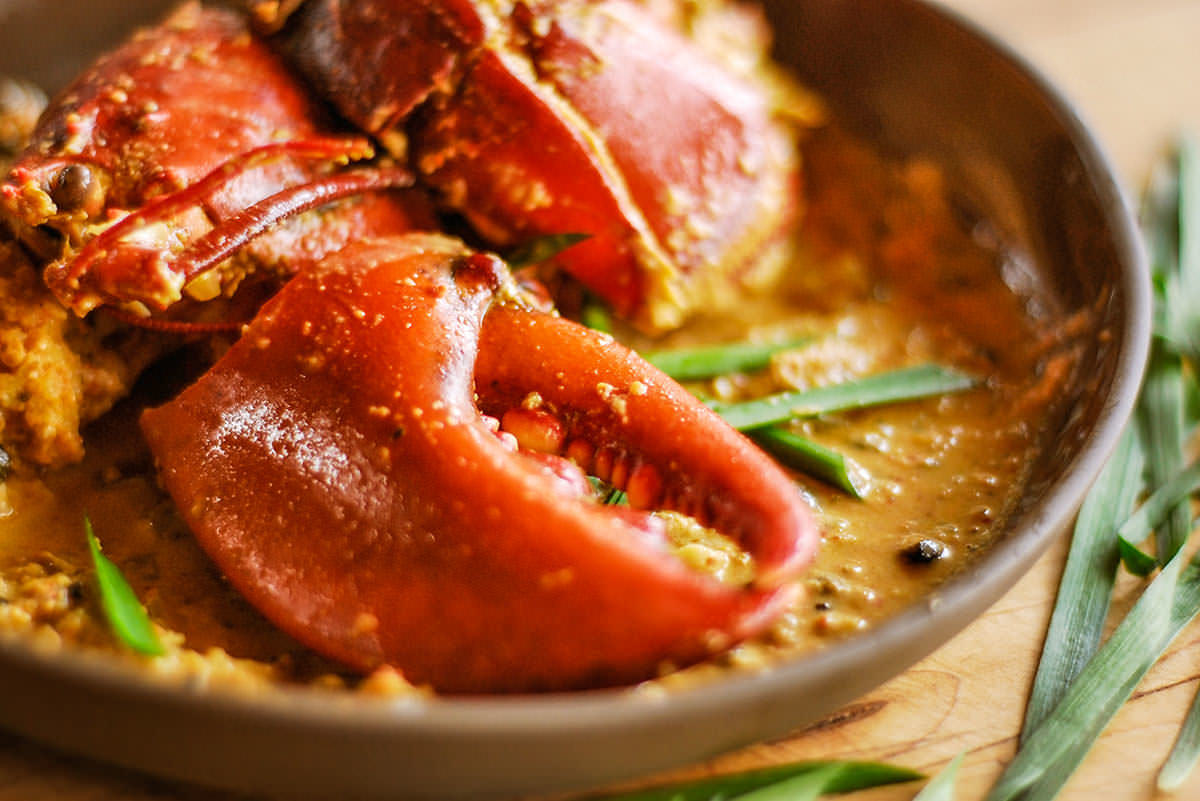 If you prefer to buy your lobster already cooked, reduce the cooking time suggested so as not to overcook it. This recipe works very well with snow crab.
Ingredients
750gr / 1½ lb lobster
4 Tbsp butter or ghee
2 green onions, chopped
1 small garlic clove
1 tsp ginger, chopped
1 tsp green peppercorns, whole or ½ tsp crushed black peppercorn
1 tsp Imperial Kashmiri curry, ground
1 glass of sweet wine (white Port, Samos…)
½ cup fresh cream
2 Tbsp unsalted butter, cold
Method
1

Kill the lobster using a knife to stab it – in one motion - between the eyes.

2

Remove the legs and split the body lengthwise in two. Remove the sack of gravel which is found close to the mouth.

3

Cut the lobster in pieces. Set aside.

4

Heat a large pan on medium-high heat. Add the ghee, green onions, garlic, ginger and green peppercorns.

5

Cook, stirring until fragrant (2-3 minutes)

6

Add the curry and the lobster. Sauté for 2 more minutes to color the lobster. Add the wine and bring to a boil.

7

Reduce the heat, cover and cook until the lobster is barely cooked (5-6 minutes).

8

Remove the lobster using a pair of tongs. Set aside in a warm place.

9

Add the cream, raise the heat and bring to a boil. Add the butter and stir until the butter is well incorporated.

10

Taste and salt if necessary. Return the lobster to the sauce. Mix and serve.