Indonesian Satay Chicken Wings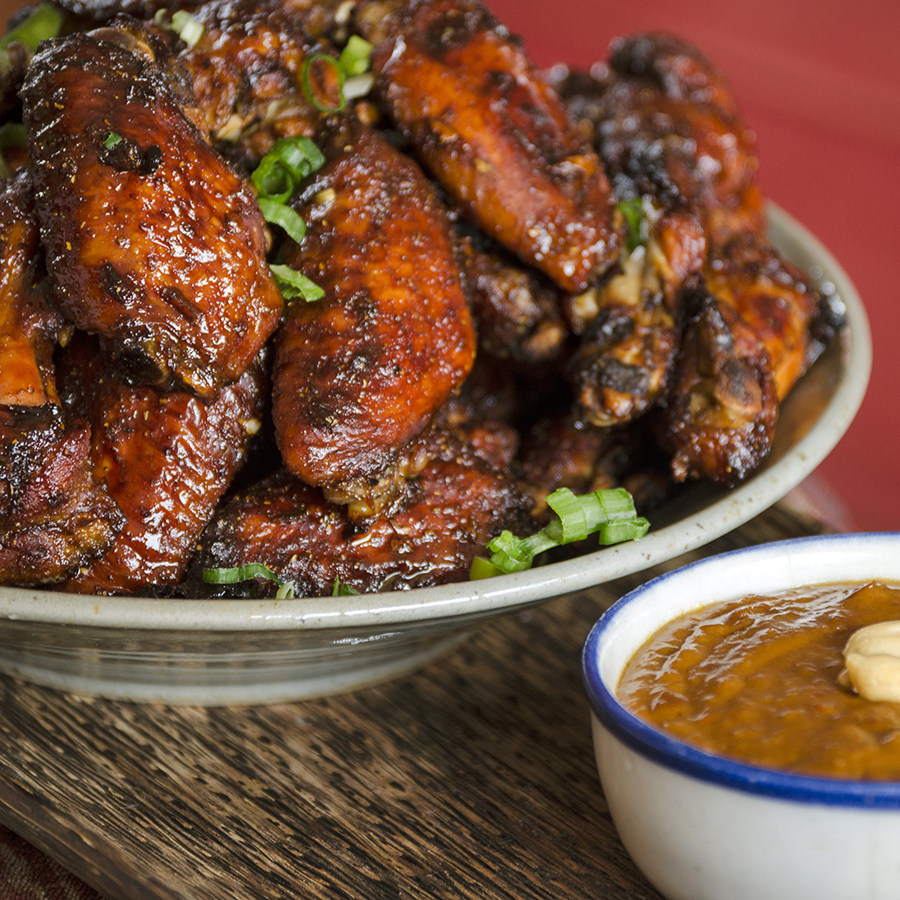 A traditional blend used on chicken skewers, our Satay blend is also a perfect match with chicken wings. Citrusy, spicy and peppery, this blend adds a fantastic South East Asian flavor to any meat, and goes exceptionally well with sweet soy sauces. Serve with peanut sauce. 
Ingrédients
2 lbs chicken wings
2 Tbsp Satay Spices, ground
8 garlic cloves, chopped
2 Tbsp Sambal Oelek
Juice of 3 limes
6 Tbsp Ketjap Manis or 4 Tbsp Dark soya sauce with 6 Tbsp brown sugar
Method
1

Mix all ingredients in a bowl. Marinate as long as you can for up to 2 days and refrigerate.


2

Pre-heat oven to 400°F/200°C.


3

Spray baking sheet with non-stick spray.


4

Place chicken wings on baking sheet. Cook in oven for 30 minutes.