Irish Beef Stew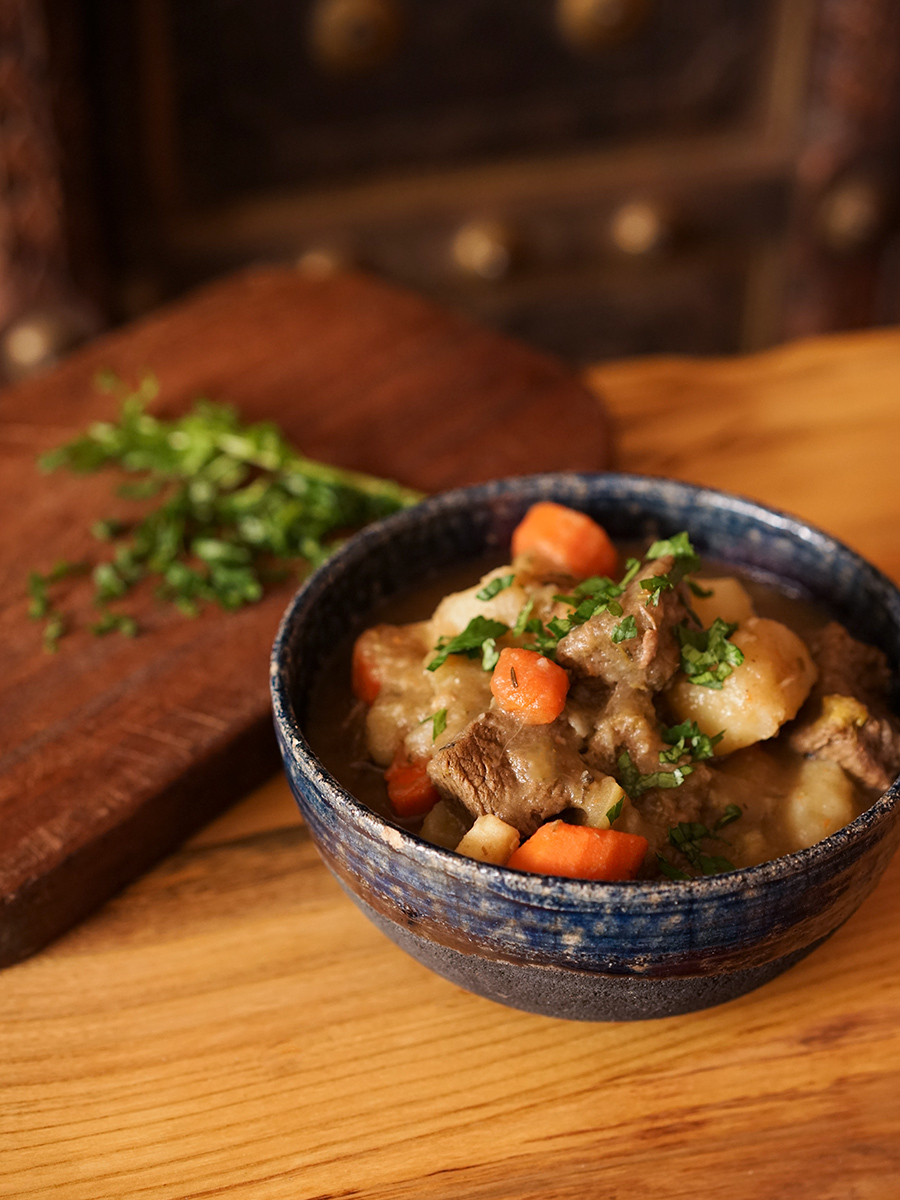 Black beer stew is a classic and extremely comforting Irish dish. As with most simmered dishes, this stew is even better when reheated.
In Ireland, this recipe is often prepared using lamb. The incorporation of Quebec herbs is not conventional, but the blend adds a lot of flavour to the dish.
Ingredients
1 Tbsp butter  
2 lbs 1-inch beef cubes   
2 medium onions, diced 
1 leek white, cut in rings
3 garlic cloves, finely chopped
2 celery branches, finely chopped
1 can Irish black beer (440 ml)
4 small parsnips, diced
3 medium carrots, diced
½ Tbsp thyme 
½ Tbsp rosemary 
1 Tbsp Quebec Herb Blend
Salt and pepper, to taste 
6 cups beef stock
4 large potatoes, cubed 
1 tsp Worcestershire sauce
Method
1

Heat a large pot on medium. Add butter and sauté beef cubes until golden – approximately 10 minutes.

2

Add onions, leeks, garlic and celery. Sauté another 10 minutes, stirring occasionally.

3

Add beer and allow to reduce by half.

4

Add parsnips, carrots, thyme, rosemary, mixed herbs, salt and pepper. Pour beef stock into the pot.

5

Bring to a boil, reduce heat to low and simmer 45 minutes.

6

Add potatoes and cook another 45 minutes.

7

Add Worcestershire sauce.

8

Check seasoning and adjust accordingly.