Jeera Rice - Butter Rice with Cumin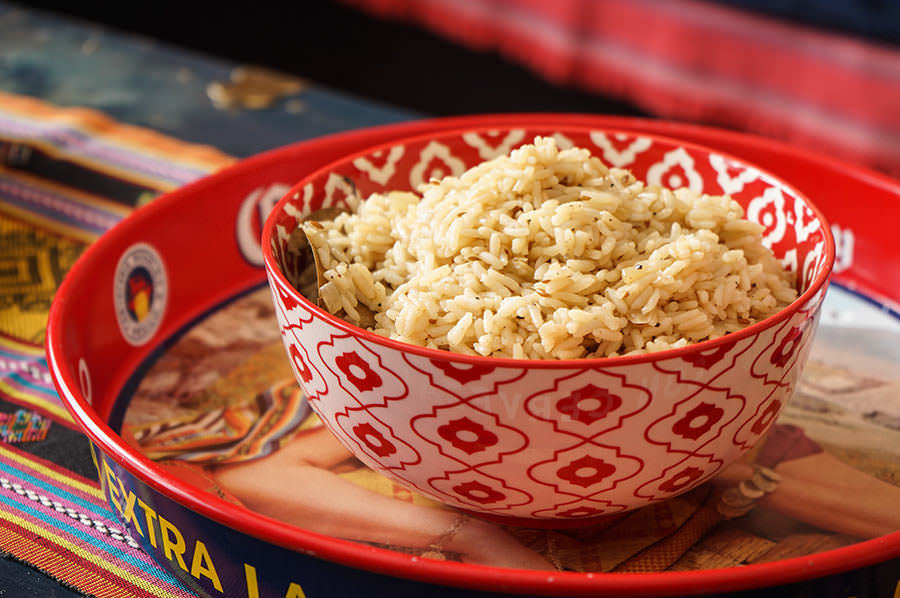 Who says rice is a boring side? It only takes a little spice to make it great!
Ingredients
2 cups rice (ideally long grain)
¼ cup butter
2 Tbsp whole cumin seed
2 onions, chopped fine
Salt and pepper to taste
Préparation
1

Rinse rice in running water and rain for several minutes.

2

Heat a pot on medium. Sauté cumin in butter. Add onions and cook 5 minutes more, stirring occasionally. Add rice and mix well. 

3

Add bay leaf, salt, pepper and 3 cups boiling water. Bring to a boil, reduce to low heat and cover. Cook 20 minutes and remove from heat.

4

Let rest 15 minutes before serving.