Jerk BBQ Sauce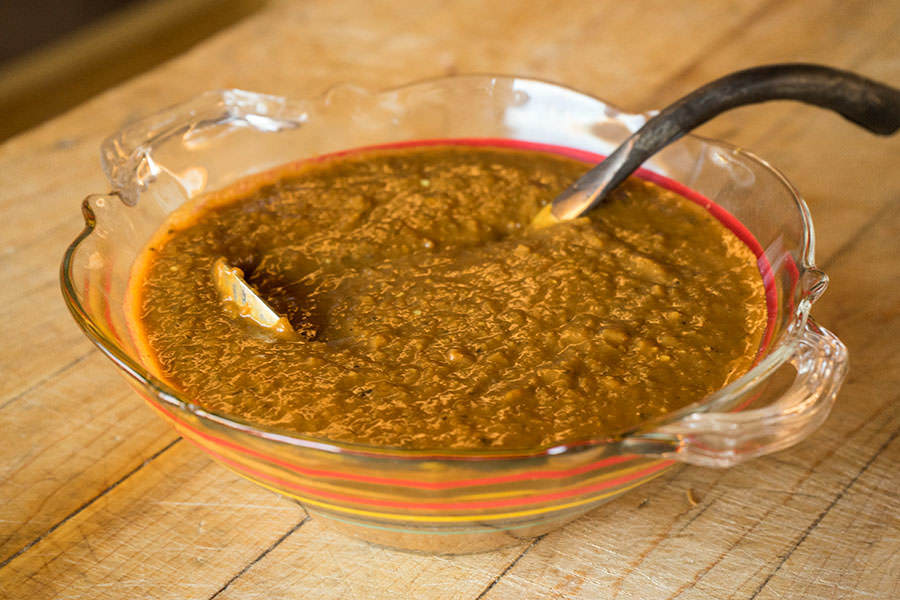 The flavours of this sauce develop over time, so it's best to make a large batch and keep it in the fridge!
Ingredients
1  25 g can Jerk spices
1 onion, chopped
4 cloves garlic
1 barely ripe mango, peeled and grated
¼ cup mustard
2 tbsp. Worcestershire sauce
4 tbsp. oil
juice of 2 limes
¼ cup brown sugar (or more, to taste)
½ cup tamarind pulp
1 small cup dark rum
¼ cup ketchup
Method
1

Place all the ingredients in a food processor and purée.

2

Cook over medium low heat for 10 minutes, stirring often (be careful of splatter)

3

Put in a bottle or jar- it'll last months in the fridge.