Kabsa Quinoa Salad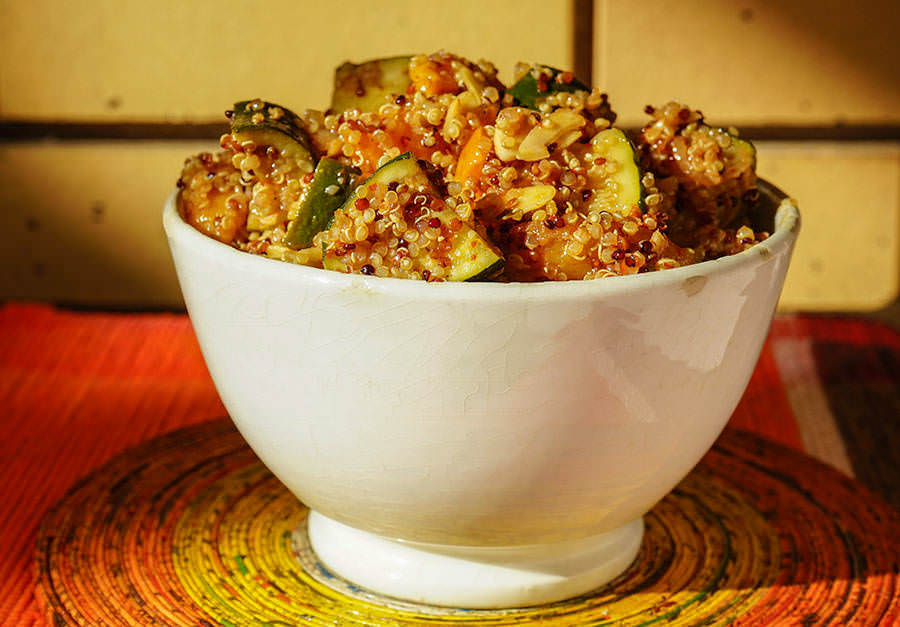 A quick and healthy way to spice up quinoa.
Ingredients
5 tsp olive oil
2 bell peppers ribs and seeds removed, cut into chunks
3 zucchini, halved lengthwise and sliced thick
3 garlic cloves, minced
3 scallions, sliced
3 tsp Kabsa spices, finely ground
2 cups quinoa, rinsed
salt
3 celery stalks, diced
¼ cup slivered almonds, toasted
fresh lime juice
Method
1

Heat olive oil in a medium saucepan. Add bell peppers, zucchini, garlic, scallions and Kabsa spices. Cook until crisp and tender, about 5 minutes.

2

Stir in quinoa, add 3 cups of boiling water and salt to taste. Bring to a boil then reduce to a simmer, cover and cook 12-15 minutes, until quinoa is tender but not mushy. Remove from heat.

3

Stir in celery and almonds. Fluff with a fork.

4

Add fresh lime juice and more olive oil if desired.