Kale curry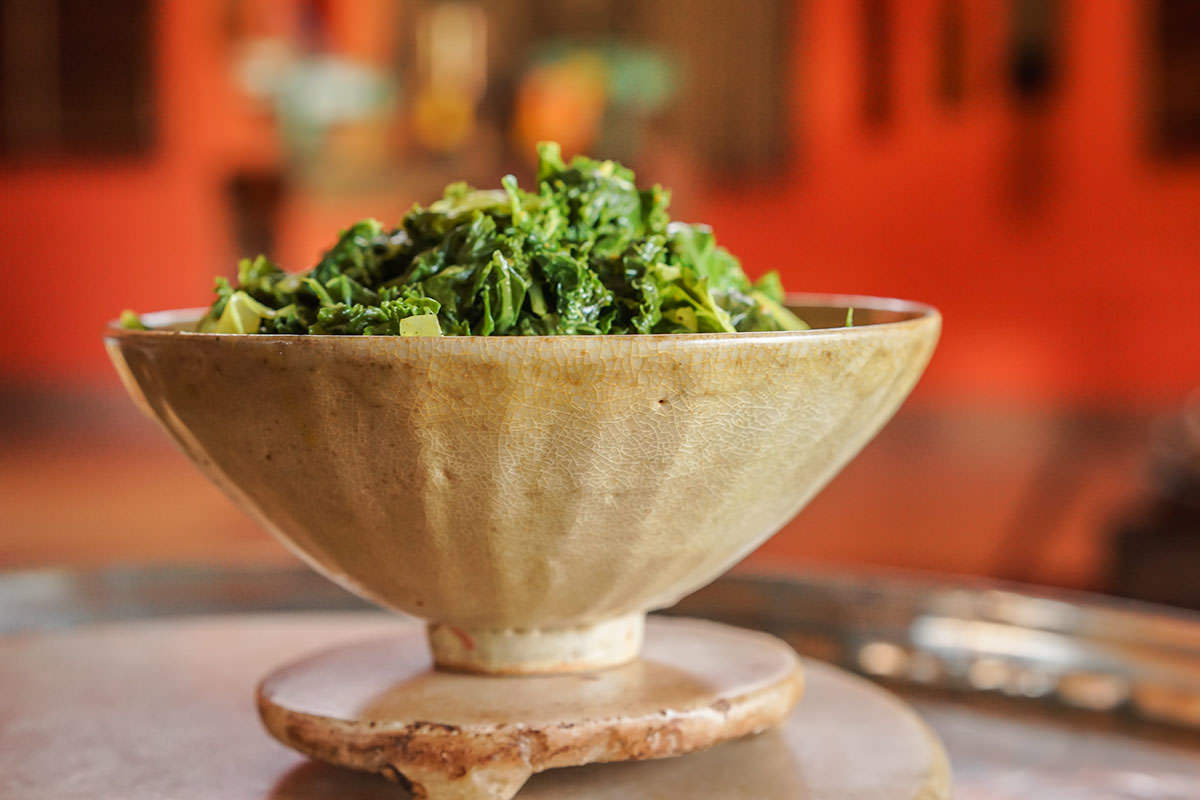 Kale is the new « super food » that we should eat lots of. Fortunately, there are several easy recipes that can help us do this. The beauty of it is that we don't have to give up "the delicious" to take advantage of the proven medical advantages of this vegetable.
Ingrédients
1 packet of kale
6 Tbsp coconut oil (or vegetable oil)
1 onion, chopped
4 garlic cloves, chopped
1 slice of ginger, chopped
4 shallots, chopped
Fresh Habanero pepper, chopped to taste
2 Tbsp Trinidad curry, ground
1 cup coconut milk
Salt, to taste
Method
1

Clean the kale well and remove the thick stems. Chop the leaves and set aside.

2

Heat the oil in a pan on medium heat. Add onion, garlic, ginger, shallots, chile and curry.

3

Cook slowly until fragrant (4 – 5 minutes) stirring regularly.

4

Add the coconut milk and salt. Bring to a boil.

5

Add the kale, in portions if necessary. Bring to a boil again and let boil until the kale is tender, 5 to 10 minutes.