Kale Salad with Classic Fines herbes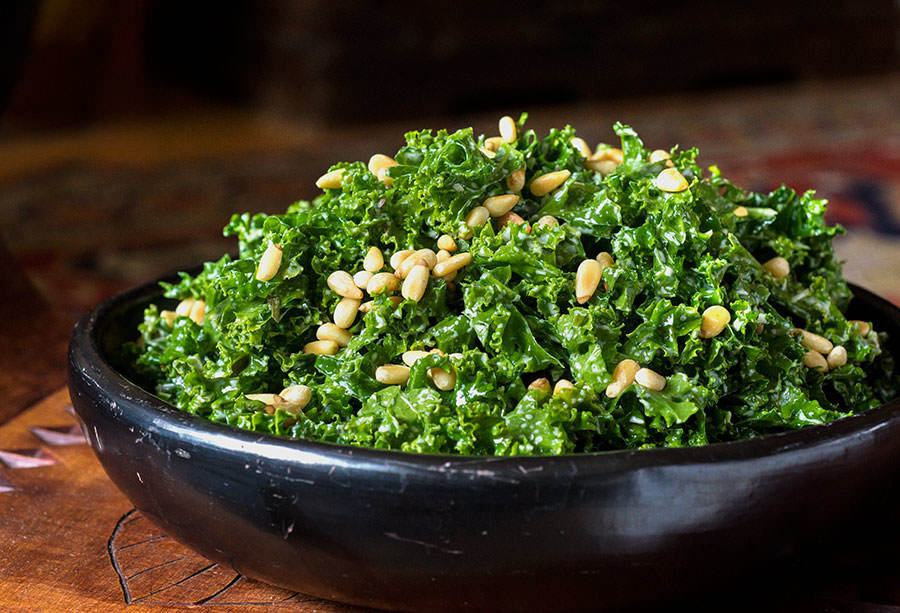 A simple and delicious side for any kind of dish. The dressing can also be used in a green salad or even in a pasta salad.
Ingredients
One bunch kale
¾ cup olive oil
½ cup grated parmesan
2 cloves garlic, minced fine
¼ cup 2% plain yogurt
1 tsp lemon juice
2 tsp Dijon mustard
2 tsp fines herbes
¼ cup grilled pine nuts
Method
1

Rinse the kale and chop it into thin strips. Set aside.

2

For the dressing, combine oil, parmesan, garlic, yogurt, lemon juice, mustard, and spices. Mix well and set aside.

3

Pour the dressing over the kale, mix, and add the grilled pine nuts. Serve.