Kale salad with dried cherries and walnuts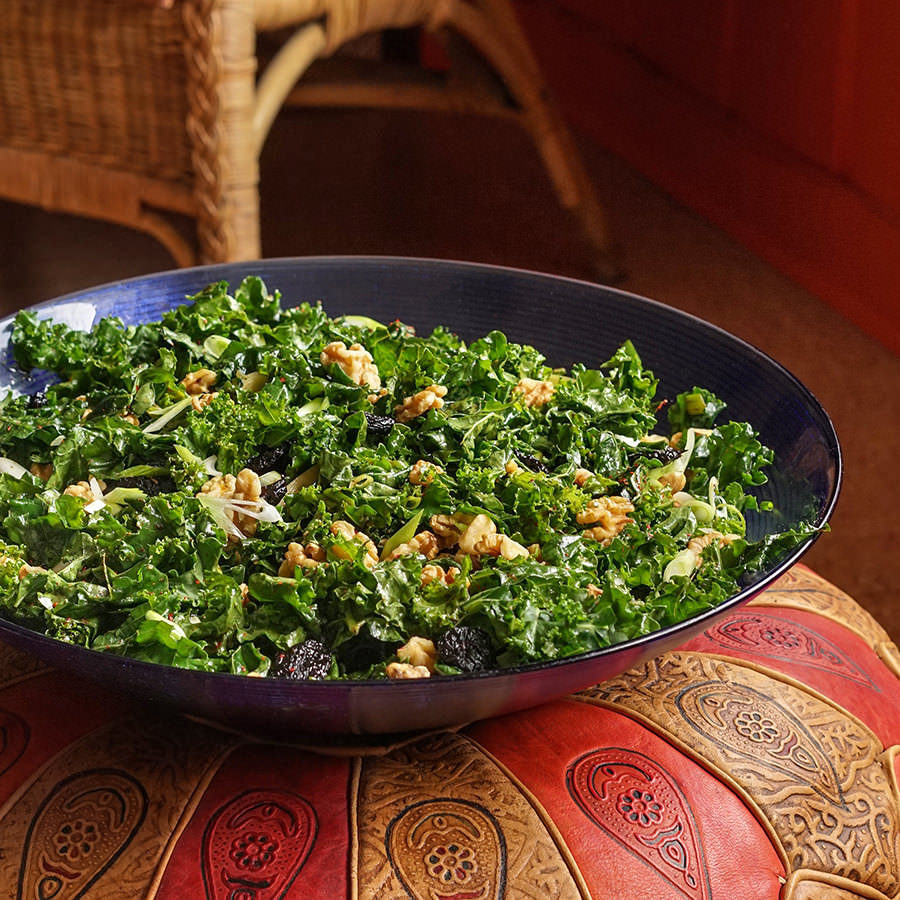 This salad was a revelation. Thrown together one day when Philippe was just starting his diet, it was an instant family favorite. That was the moment we realized that, beyond just being healthy, food has to be first and foremost delicious.
Salad
1 bunch kale
2 tsp sea salt
¾ cup walnuts
6 scallions, minced
½ cup dried cherries or pomegranate seeds
Dressing
4 tbsp pomegranate molasses
2 cloves garlic, grated
½ tsp Aleppo pepper
Salt and pepper to taste
Pinch of ground cinnamon
½ cup walnut oil
Method
1

Wash and drain kale thoroughly. Remove leaves from stems.

2

Chop leaves into bite-sized pieces. Place in a salad bowl. Add salt and massage for about 1 minute to tenderize the leaves. Let stand 10 minutes, during which time you can prepare the other ingredients.

3

Put all ingredients of the dressing, except oil, in a bowl or jar. Mix well and let stand 2 minutes to allow the ingredients to infuse. Incorporate oil and mix well.

4

Chop ¾ of the nuts and add to the salad with the remaining ingredients. Add dressing and mix well. Garnish with remaining nuts.