Kashmiri spice tisane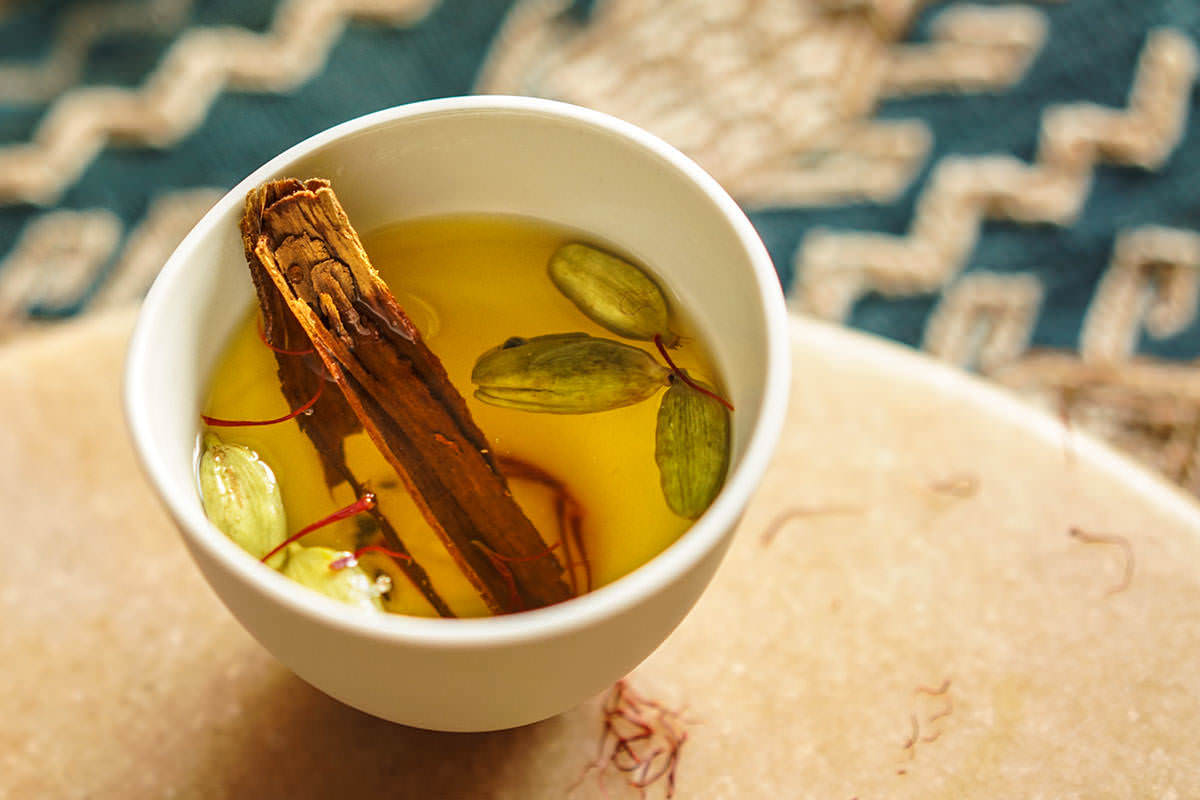 This is an infusion that is comforting and a testimony to saffron's reputation as a delicate sleep inducer.
Method
1

Boil 2 cups of water with cinnamon and cardamom.

2

Simmer 5 minutes.

3

Add saffron, remove from the heat and infuse for 5 minutes.

4

Serve in a cup and sweeten to taste.