Kashmiri-style braised white turnips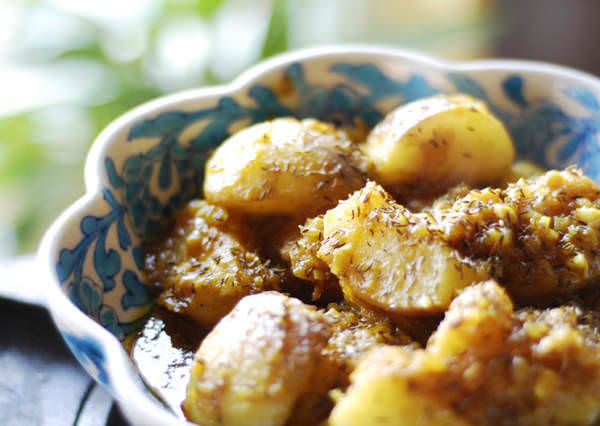 Kashmir is known for its turnips which are excellent due to its temperate climate. Kashmiris are also masters at preparing this root vegetable which in North America is often underestimated. The secret: they salt the turnips to soften them and extract the bitterness, and then brown them in oil before finishing cooking them in spices.
If you have time, prick the turnips with a toothpick before salting them.
Ingredients
1 kg /2lb white turnips
2 Tbsp coarse salt
4 Tbsp ghee or vegetable oil
1 cup onions, finely chopped
1 garlic clove, finely chopped
1 tsp sugar
1 Tbsp Imperial Kashmiri curry, ground
1 tsp black cumin, whole (opt)
Garlic yogurt