Kerala Shrimp Curry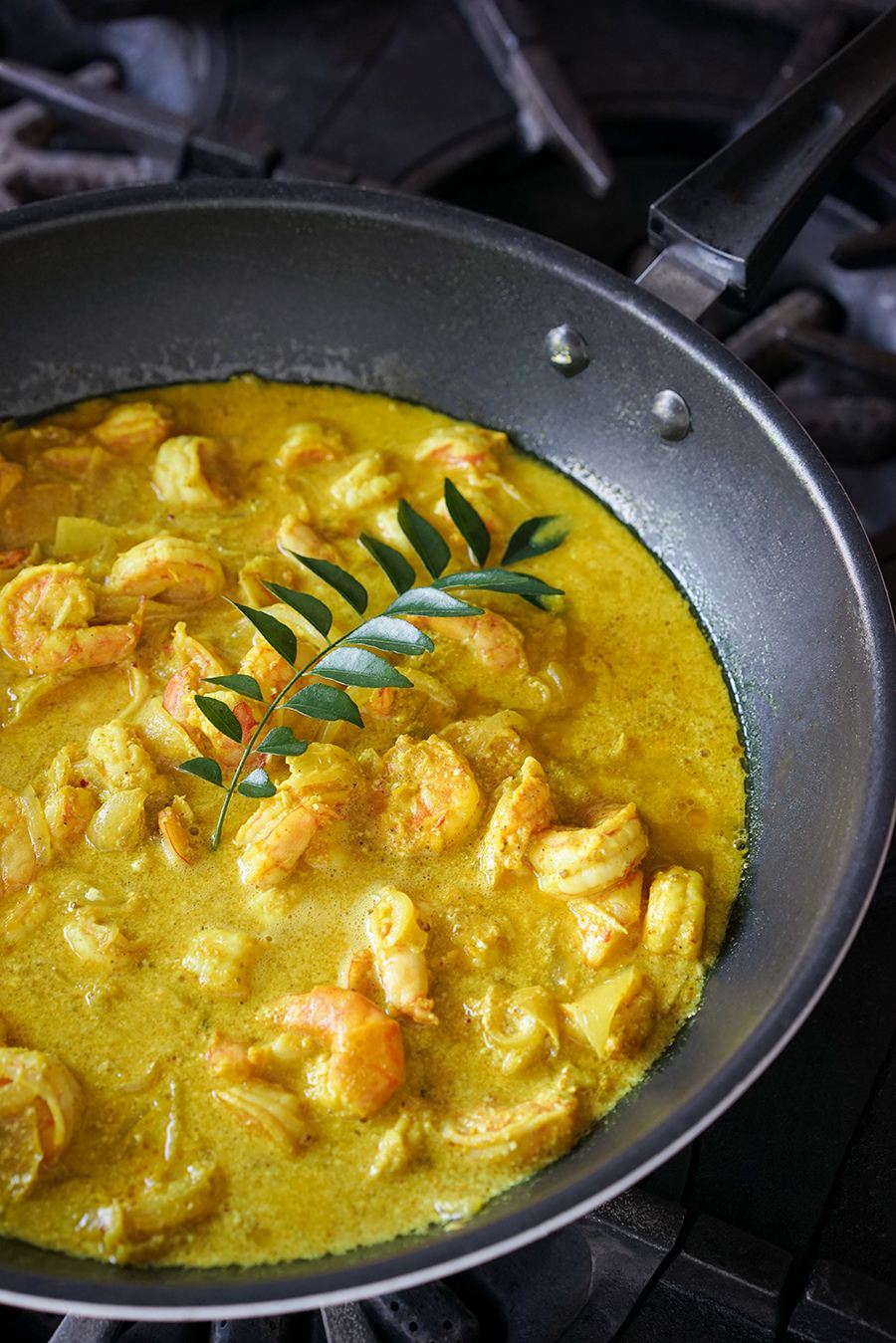 This magnificent classic of Indian cuisine is ready in twenty minutes. More proof that some of the finest dishes need not be complicated.
Method
1

In a pan, sauté the onion in ghee until golden brown.

2

Add shrimp and turmeric. Sauté for a few minutes more.

3

Add the spices and the yogurt.

4

Blend together and let simmer a few minutes more, adding water if necessary.

5

Serve with rice and naan bread.