Ketjap Manis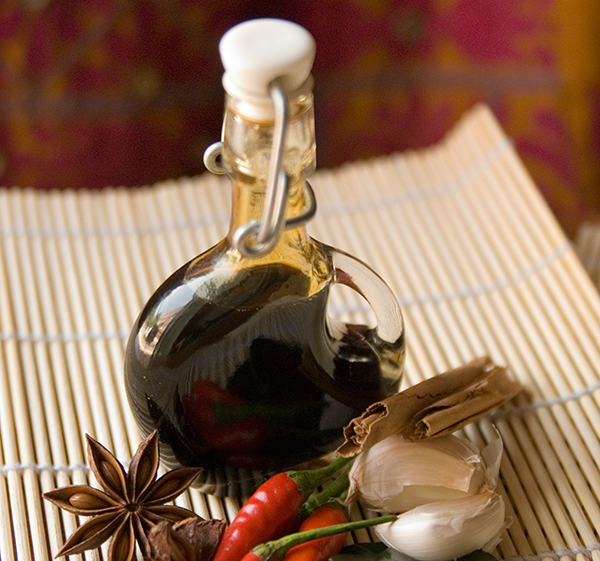 Spicy, sweet soy sauce for use in many Indonesian dishes, or as a condiment.
Ingredients
750ml dark Chinese soy sauce
550g palm sugar or brown sugar
10 cloves garlic
one 5cm piece galanga or ginger
1 stalk lemongrass
1 stick cinnamon
Method
1

Place all ingredients in a large saucepan. The pan should be large enough to accommodate the foam that will be produced when cooking.

2

Bring to the boil. Reduce heat and let simmer an hour over low heat.

3

Remove from heat and let sit one hour. Strain and pour into a very clean bottle.

4

Ketjap keeps well for a year or two at room temperature.